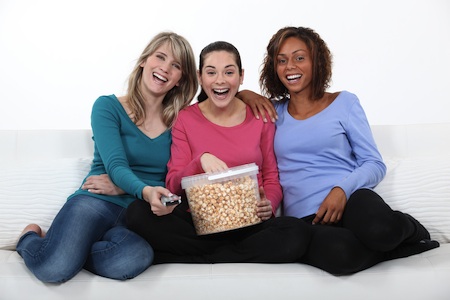 Blood Flow
One way researchers have studied the power of laughter is to look at the effects on blood vessels when people were shown either comedies or dramas. After watching a comedy, the blood vessels of the group expanded and contracted easily. The blood vessels in people who watched the drama tensed up, restricting blood flow.
Laughter improves the function of blood vessels and increases blood flow. An increased blood flow can help against cardiovascular problems.
Auremar/PhotoSpin
Laughter might be just the right medicine. There are at least six benefits of laughter according to research.