Caring for Seniors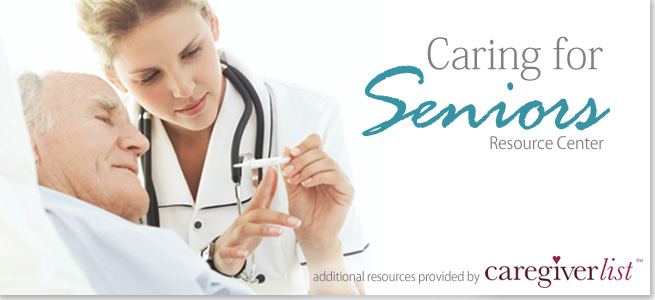 Dr. Joanne Lynn, MD, explains why the elderly get dehydrated so easily and why dehydration can be risky for them.
Watch The Interview
Discussing long-term care with a loved one may be difficult. However, the benefits of this discussion will honor your loved one's wishes if they need long-term care.
Read Full Story
Through gadgets, apps, and networks, let the monitoring begin! In 2010, a trickle of vendors released new monitoring systems and delivery options for the senior care market.
Read Full Story
Once you have decided that assisted living is the right thing for you, the next step is trying to find the right assisted living facility or community.
Read Full Story
Many families in the U.S. care for a loved one. Because the caregiving industry is so fragmented, EmpowHER has provided some of the top caregiving websites.
Read Full Story
Caregiving for an Alzheimer patient is extremely difficult. The patient may not always remember the caregiver.
Read Full Story
According to the National Alliance for Caregiving, "adult children who care for their aging parents live an average of 450 miles away."
Read Full Story
There's just no getting around it; it's stressful to be a caregiver. It doesn't matter who you're caring for or what their condition, the daily sacrifices, decisions, and situations take their toll.
Read Full Story
With the growing aging population, many more people will be touched by chronic disease conditions. Many more will need assistance with routine aspects of everyday life.
Read Full Story
A Transitional Care Unit (TCU) is a short-term intensive rehabilitation facility that is typically a bridge between a hospital stay and returning home. Learn more about this type of care.
Read Full Story
Created by senior care industry professionals, Caregiverlist understands the challenges seniors and their families face when they must choose a nursing home. Caregiverlist's nursing home star ratings assist you to select a nursing home based on criteria from the nursing homes health inspection report.
Read Full Story
How do you pay for long-term care needs using Medicare's maximum benefit and other resources? Here is Caregiverlist's overview of senior care costs and ways to pay.
Read Full Story
Caregiverlist requires participating Senior Home Care Agencies to meet a Checklist of standards which industry professionals view as necessary requirements for safety and consistency in care. View their requirements.
Read Full Story
Each State in the U.S. has created programs for seniors and passed laws to protect the rights of seniors. Click on your state to learn about senior services and find contacts.
Read Full Story
When the need for additional care presents itself for a senior, many decisions must be made. Caregiverlist provides information on ways to pay for care, quality standards and Checklists for planning your care options.
Read Full Story