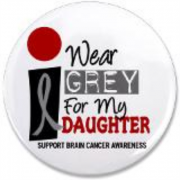 ask:

Can a brain tumor cause Polycystic Ovarian Syndrome?
My daughter is 22 and recently had a 2.7cm brain tumor removed from her right front lobe. She is also suffering from severe Polycystic Ovaries and Cystic Acne. She can not take estrogin, as she has Factor V Lieden (blood clotting disorder). She is looking for a new doctor in the Pheonix area.
Can anyone give advice?
Tags