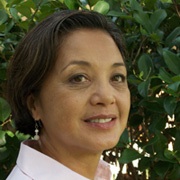 ask:

Cholesterol an inherited condition?
I just received the results of my recent blood tests and my cholesterol levels are higher than this time 3 years ago! My doctor was really surprised, considering the level of activity and fairly "clean" eating regimen I maintain (as I spend much of each year in training for one event or another). I eat organic, whole foods; consume mostly good fats (I admit a preference for real butter) and follow a plan that you'd probably find incredibly boring.
So, the only possible explanation is that I must have inherited my father's high cholesterol, making this a family trait. Oh, joy - that means my children have to be concerned.
Do you know athletic types who are dealing with high cholesterol in spite of their regimens?
Tags