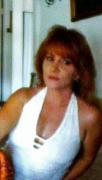 ask:

What would cause very thick uterine wall with prolonged bleeding with normal hormone levels ( non menopausal 43 yr old_
I am 43. Tests shows very normal levels of hormones. I went to the doctor for I have always had regular periods which lasted 4 days and were typical. Normal typical flow the first 2 days then tapering off. No cramps except in the past few years I'd get them in my right leg. Wow! painful ones on the 3rd day then they'd go away. My periods have/had been like clockwork from the time I started at age 15 until I began my period this past August ( which was late by 5 days) and it just wouldn't stop. Not heavy... just kept going and going... Saw OB-GYN 2.5 weeks ago who put me on Provera for 10 days to stop it. It finally stopped last night.( Last time I had even seen an OB-GYN was 7 years ago. ( I know... not wise) Had ultrasound done today and was told my uterine wall is extremely thick with an even extra thickness in one section. I am to have a EMB on the 29th. (biopsy)
My blood levels were actually good. No anemia. Was told I am NOT even pre-menopausal.
I had a tubal ligation done in 1988 after my son was born and have never taken any birth control pills.
Any idea what's going on. The tech couldn't tell me what my doctor is looking for ( which I can understand) but patience has never been a virtue for me in areas like this.
Good, bad or ugly...
Would like to have some idea.
Thanks!
Dawn
Tags