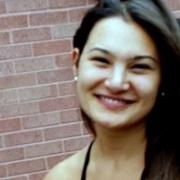 share:

Concerns with Robot-Assisted Hysterectomies
The decision to have a hysterectomy is never taken lightly. Despite being the second most common surgery among women in the United States, there are numerous health effects of such a major surgery. Traditionally, the surgery has been performed laparoscopically, using an instrument called a laparoscope through which structures within the abdomen and pelvis can be seen. The da Vinci Surgical System, an advanced medical device designed by Intuitive Surgical, has been marketed as the most effective and least invasive surgical treatment of the future. The system utilizes a surgical robot, a computer-controlled device that can be programmed to aid the positioning and manipulation of surgical instruments.
However, recent reports do not indicate that to be the case. The Food and Drug Administration (FDA) recently released a draft report citing an alarming fact that "the da Vinci Surgical System is linked to 'an overall increase in the rate of injury and death reports' since 2004." The Wall Street Journal reports that the number of injury and death reports increased by nearly 400%, from approximately 13.3 reports per 100,000 U.S. procedures in 2004 to 50 reports in 2012. CNBC reports that "[a]ccording to lawsuits, complaints, interviews with alleged victims, plaintiff attorneys and an FDA database, many of the reported injuries during robotic surgery appear to be burns and other heat-related damage to intestines, ureter, bowels and other organs."
The Journal of the American Medical Association published a study earlier this year also highlighting another issue with the surgical system. The study noted that robotically assisted hysterectomies were $2,189 more expensive than hysterectomies performed using the traditional laparoscopic approach.
A medical expert for The Expert Institute explains that a critical issue with the da Vinci system is that training and credentialing standards have not yet been established for robotic surgeons. Although robotic training programs have become part of many surgical residency programs, it is not standardized across the board. Currently, there are no guidelines or standard requirements for robot-assisted laparoscopy training in residencies, although the device industry has established a committee to develop criteria for a training curriculum. Even so, it is ultimately up discretion of the residency or fellowship director whether the doctor is competent; there are no standardized criteria in hospitals across the United States to discern whether a surgeon is qualified to receive robotic privileges. Hence, complications arising from the robotic approach typically stems from inexperience and/or inadequate training from the robotic approach.
About the Author
The Expert Institute connects law firms and financial services firms with subject matter experts for litigation support, due diligence, and investment research. Connect by following The Expert on Facebook and Twitter and by reading their blog.