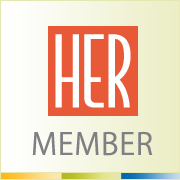 share:

Dental Disaster: Four Things to Remember About Emergency Dental Care
Protecting your beautiful smile means more than just keeping up with your oral hygiene routine. It is also important to know how to handle a sudden dental emergency. Accidents can happen at any time, and getting prompt treatment can make the difference between saving and losing your tooth. Here are four things to keep in mind for treating emergency mouth and teeth injuries to prevent a serious dental disaster.
Cut Mouth or Tongue
There are few things more painful than biting your tongue or cheeks. While superficial cuts can be treated with a salt water rinse, it is important to seek immediate treatment for any scrapes that go deeper than the surface. To stop bleeding, rinse with warm salt water. Then, apply gauze while you call your dentist.
Knocked Out Tooth
If one of your teeth is knocked loose, the first thing you need to do is try to save the tooth. If it has gotten dirty, then rinse it off with water. While doing so, be careful not to scrub or remove any tissue that may be attached. Then, try to place it back in the socket and bite down on gauze. If this is not possible, then placing the tooth in a glass of milk may preserve it until you get to the dentist.
Broken Jaw
Taking a blow to the face during a serious accident can result in a broken jaw. Swelling, bruising and an inability to open or close your mouth are all signs that you might have broken your jaw. Apply a cool compress to help ease pain and swelling. Then, head to your local hospital or call your dentist for an emergency appointment.
Severe Toothache
The pain from a sore tooth can be unrelenting. Toothaches can occur suddenly from a cracked tooth, or they may start out slow due to decay. Tooth pain is most often felt in response to hot, cold or sweet food and drinks. However, it can also happen spontaneously and may not resolve until it is treated. To find out what is wrong, you will need to schedule an emergency appointment with your dentist so they can do an exam and look the dental x-rays to make an accurate diagnosis and treatment plan.
When a dental emergency occurs, prompt attention to the problem is the most effective way to achieve the best results. Fortunately, dentists leave room in their schedule to handle emergency patients. By knowing what to do at home and how to seek help from a dental professional, you can ease your pain while preserving your smile.
Tags