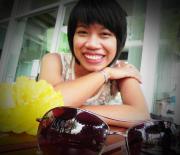 share:

Finding the Perfect Facility for Your Facial Peel
If you are considering getting a facial peel, there are a number of factors to keep in mind before you make your appointment. Once you know what a facial or chemical peel entails, you can start looking for a facility in your area that will perform the facial peel for you.
First, remember that you will need a series of facial peels in order to see real results. The procedure is designed to remove impurities from the skin, along with dead skin cells, to clean the pores, even the skin tone and get rid of acne and blemishes. Facial peels are also beneficial for people who have suffered sun damage on their skin, or want to reverse the effects of aging. So, the clinic you go to should be welcoming and qualified to offer the facial peels that are best for your skin type. It's important to make sure that the chemicals used in the peel are natural and safe for your skin. Most spas used ingredients like glycolic acid and salicylic acid, which come from natural sources and can improve the look of your skin virtually immediately.
Reading a few reviews for clinics and spas that offer facial peels will help you to narrow down your choices. You can visit websites like Spa Hunters.com to find a spa or clinic in your city that offers quality chemical peels. When you click on the facility you're interested in, you'll see what other customers have to say about the services they received to help you determine if this spa is the best place for you to get your chemical peel. The website will also let you know how much a chemical peel will cost at various spas or clinics, so you can decide which facility is within your budget.
You can also find great reviews on chemical peels and other spa services when you visit the Spa Finder website. You simply type in the type of service you want to receive and the city and state you live in to find the best place to get a chemical peel. You'll even get reward points each time you review a spa or resort; the points can accumulate to provide you with free or discounted spa services. Reading the reviews that other people have posted will help you determine which spa facilities are especially professional, which which clinics will make you feel comfortable getting your chemical peel, especially if you've never undergone the procedure before. Happy spa searching!
Tags