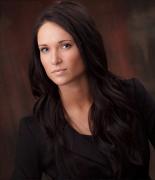 share:

Five Reasons Why a Career in Dentistry May be The Right Choice for You
If you are considering your future career goals and want a flexible, stimulating career with a ton of variety to the daily workload, dentistry may be just the right fit. For those who aren't quite sure about their career path, here are five reasons why dentistry may be just the right fit for you.
Artistic License
Instead of doing the same boring, repetitious task day after day, a dentist is expected to be both a scientist and an artist. Everything from repairing small chips in teeth to fabricating a realistic partial denture to replace lost teeth requires a good eye for aesthetics and symmetry. For those with a good eye, dentistry will make use of your talents.
Flexibility
People of both genders can appreciate the flexibility that can come with running your own dentistry practice. Independent dentists get to set their own hours, negotiate their own fees and decide which procedures they will offer. This can be the perfect solution for those who want to have a healthy balance between their professional life and their family life. With rented office space, some dental practice management software and a good answering service at your disposal, you will be free to set your own hours of operation.
Pride in Your Job
Dentists have the good fortune to be able to see immediate results. Helping patients with decayed or damaged teeth be free of pain and be able to chew correctly once again is a great reward. While medical doctors may have to wait weeks or months for medications to bear results, dentists can take pride immediately in a job well done. Dentists are considered among the most trusted professionals in a person's life, and they have the capacity to change their patients' lives for the better in a very short time.
The Ability to Do Good Works
Dental care is one of the few services that some of the less-fortunate simply cannot afford. Those who cannot find low-cost dental care may suffer for years with broken or rotting teeth. If you are possessed of an altruistic nature, dentistry may be a path you want to consider. You could decide to donate your time, effort and materials to the underprivileged in your local community and abroad. This is not an opportunity that every career offers, and should be a consideration if you think you would like to volunteer in the future.
Job Availability
Dentists will always be in demand. Whether you want to work six days a week in your own practice or pick up two days a week while another dentist enjoys his or her days off, there is a position available for you.
A career in dentistry may be just the right choice for you if you want a flexible, non-monotonous job that gives you the opportunity to carve your own path. The opportunities available for volunteering also should not be underestimated.
Tags