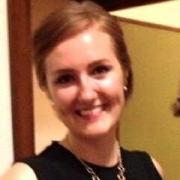 share:

Get Your Skin Ready for Spring
It's finally here! Today marks the first official day of spring and, whether it's still a bit chilly where you live or the sun is shining, it's time to look forward to warm days, bright flowers, and clear skies.
Since we're leaving the harsh winter behind, some of us may need to change up our skincare routine to adjust to the temperature. I always need less moisturizer over the summer than in the winter, so I have to switch up a few key products like my nighttime cream.
It's almost time to put your best, sandal-sporting foot forward. Check out this article for some great products to use to have you looking and feeling your best from head to foot: http://www.realsimple.com/beauty-fashion/skincare/get-ready-spring-00100000097853/index.html
Tags