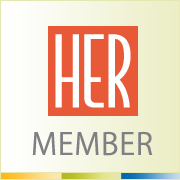 share:

Recovery Time For Plastic Surgery Procedures
The main reason behind the huge scale popularity of plastic surgeries specially cosmetic surgeries is the fact that these are basically quick surgeries. They involve less preparation time and one is released from the hospital or from the surgeon's clinic within hours of the surgery. The recovery time for plastic surgeries are indeed a very crucial period as the success of the surgeries depends on how long one could stay back in routine.
What Is The Exact Recovery Time?
In terms of physical mobility, the recovery time for plastic surgeries are in fact 24 to 48 hours but resuming back to normal activities specially those that involve physical stress can take a lot more time. This may again depend on which type of surgery conducted, the age of the patients and several other factors.
What Actually Fastens The Recovery Time?
If you really want to resume back to your normal life much faster, then you indeed need to plan your recovery time and obviously this has to be done in consultation with the doctor. But there are certain procedures that can decrease the recovery time and you can resume back to normal activities without any health hazard or complication.
•Though there is no proper dietary or medicinal preparation for plastic surgery, healthy eating habits can actually help you to recover fast. You can also consult a dietitian who may help you in
•Getting rid of unhealthy habits like smoking or alcohol can have a huge positive affect on the recovery procedure. Experts suggest that those who could not quit smoking have complications even during the surgery as there remains huge risk of bleeding.
•If you are following any special medication then you need to notify it to the surgeon, as some drugs may delay and affect the recovery time immensely.
Things To Follow To Recover Fast After The Surgery
•If possible make sure that there is a helping hand all the time after the surgery so that there is no stress involved. The misconception regarding recovery time is the fact that many tend to think that involving in household chores is not stressful at all. But this can delay the recovery period.
•Those who are fitness freaks it is advisable not to enter into any gym or exercise routine specially not without consultation with the doctor. This may actually aggravate your surgical problem which may delay the entire process of recovery.
•There is no question of resuming to smoking at least three to four months within the surgery. As mentioned earlier smoking not only recreates problem during surgery but also delays and affects the recovery. Healing the place of the surgery becomes a big issue for those who are into smoking. 
Hi! I am Sandra Jones, a professional model in USA. I wanted to go for nose job and my surgeon suggested combining rhinoplasty with other procedures. They conducted tissue fillers procedure and today I feel quite confident and happy about the way I look.