The raw truth: wishing for the end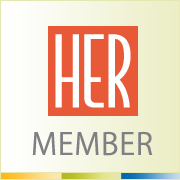 By
KatyKate
January 11, 2017 - 3:51pm
It is comforting knowing that so many women are in the same situation that I am in. My husband's two kidney transplants, dialysis, aortic valve replacement and countless other problems have led to 25 years of suffering for both of us. Our marriage is loveless, too much to endure most of the time. I want to run away, to meet someone else, to start a new life before it's too late. There are so many things that I want to do, but I feel trapped, for better or worse.
My dreams were the same as everyone else's: to earn a living together, to retire together, to travel together, to stay so in love that I longed to be with him. But these dreams have died a slow death and I know now that my plans must change because I am too selfish to languish with him. I fight every day to be happy. There are things that I want to do and now I'm going to do them. But... the guilt is killing me,
I'm afraid that God will be mad at me, that He would expect me to sacrifice my happiness to care for my husband, but I can't. I've sacrificed so much already and now it's time for me to think of me. God please forgive me.
The viscous cycle of wishing for the end, then the tremendous guilt that follows, is more than I can bear. To turn my back on the daily grind of all of these issues and to forge ahead and find my own success and happiness is the only way I know how to cope.
Sisters, thanks for listening. I know now that I am not alone in my feelings, and I am eternally grateful for that.
I would love to know if anyone else is struggling with the same feelings.