HER Radio - Health and Wellness Radio Show about Women

About the Show
presented by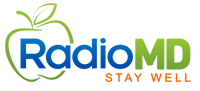 Air times: Thursdays 11am PST/2pm EST
Grab a cup of coffee or tea, fall into your "virtual comfy chair" and join in on the conversation between Michelle King Robson and Dr. Pam Peeke and as they cut through the confusion and share the naked bottom-line truth about all things woman. Dialing up top experts to discuss women's greatest lifetime triumphs and challenges, this acclaimed women's advocate and top doc fearlessly tackle it all: HER body, HER mind, HER wellness, HER sex, HER relationships, HER aging, HER beauty – only on HER Radio.
Hosted by nationally recognized women's health and wellness advocate and EmpowHER.com Founder & CEO, Michelle King Robson, and internationally renowned physician, scientist, and women's health pioneer Dr. Pamela Peeke.
Meet the Hosts
Founder and CEO of EmpowHER.com and MKR Media, LLC. Michelle is a nationally-recognized women's health and wellness advocate and has combined a successful track record as a business woman and entrepreneur. With nearly two decades of civic and community leadership she focuses on her personal passion for improving women's health and wellness.
Visit Michelle's Profile
Dr. Pamela Peeke is an internationally recognized expert, physician, scientist and author in the fields of nutrition, stress, fitness and public health. On stage or in front of a camera, she combines her trademark energy, wit and humor with the latest scientific data to motivate and educate audiences of all ages to transform themselves for healthy living.
View Pam's Profile
On April 9th, HER Radio will be welcoming in a new segment! Every week, the show will open up with Ask HER, giving listeners an opportunity to ask Pam and Michelle any health and wellness questions. Be sure to email in your questions at askher@radiomd.com, or tweet us at #AskHER! We encourage you to even post an ASK on EmpowHER to ensure a response, and possibly get your question on your show. Be sure to tune in every week to hear your own questions!
Visit HER Radio
This Week's Guests
Robert Weiss LCSW, CSAT-S, is a therapist, author and clinical educator who has been writing about and treating sexual addiction for 25 years, and whose work specializes in the link between digital technology and personal relationship management. Today he is Senior Vice President of Clinical Development for Elements Behavioral Health, now the largest provider of residential addiction treatment in the nation. A UCLA MSW graduate and early trainee of Dr. Patrick Carnes, Robert is the founding director of The Sexual Recovery Institute in Los Angeles (opened in 1995). He is also author of Cruise Control, Sex Addiction 101 and co-author with Dr. Jennifer Schneider of Closer Together, Further Apart and most recently, Always Turned On. He has appeared as a commentator on CNN, The Oprah Winfrey Network and The Today Show while his work has been featured in the NY Times and Wall St. Journal. Robert has also been invited to provide clinical training and program development by the National Institutes of Health, United States Armed Forces, and behavioral health treatment centers worldwide.
Listen to Robert Weiss, LCSW
Robyn is a Clinical Nutritionist with a specialised interest in the Functional Medicine approach to health. Robyn is very involved with the field of Coeliac Disease, Gluten-Reactive Disorders and Autoimmune Disease. Her passion for the healing power of food, has led her to work with complex cases, involving multiple diagnoses, and chronic health issues such as ME, auto-immune diseases and fibromyalgia. She also has a passion for working with the growing tide of chronic, lifestyle mediated illness; diabetes, cardiovascular disease and obesity, and runs a lifestyle intervention clinic for these issues. Robyn works with patients to nutritionally support their bodies, so that they can heal. She has successfully helped many people around the world improve their health and increase their quality of life. Robyn sees clients in London, Tokyo and New York, and has a virtual practice that allows her to work with people who are unable to visit her in person.
LISTEN TO Robyn Puglia
Dr. Norman E. Rosenthal is the world-renowned psychiatrist and author whose research in describing seasonal affective disorder (SAD) has helped millions of people. His 2011 book, Transcendence, was a New York Times bestseller, and his next book, The Gift of Adversity, was released in late August, 2013.
Listen to Norman Rosenthal, MD
Abbie Gellman, MS, RD, is a professionally trained chef and Registered Dietitian. Abbie has over 10 years of hospitality and food and beverage consulting experience and nearly 10 years of nutrition-related experience. She received a Master of Science degree in Nutrition from Teachers College, Columbia University and completed a dietetic internship at New York – Presbyterian Hospital in NYC. Abbie holds a Bachelor of Science degree from Cornell University's School of Hotel Administration and earned her Culinary Degree from Peter Kump's New York Cooking School (now known as ICE). In addition to working with a wide variety of food service operators, Abbie also counsels and educates patients and groups in a private practice setting and cooks privately for individual clients.
listen to Abbie Gellman, MS, RD
After years of health issues plaguing her family, Dr. Antoine wanted to understand the underlying causes rather than just treat the symptoms. These are the tenets of Functional Medicine – An integrative, science-based healthcare approach that treats illness and promotes wellness by focusing assessment on the biochemically unique aspects of each patient, and then individually tailoring interventions to restore physiological, psychological, and structural balance. Through addressing root issues with appropriate diet, nutritional supplementation, optimizing detoxification, and making lifestyle improvements, Dr. Antoine was able to reverse her diagnosis of Lupus, an autoimmune condition, as well as heal from chronic infections. She was also able to improve behavioral concerns and academic weaknesses in several of her children and restore health to all of her family members. Because friends and other family members noticed the significant improvements in their health and requested consultation, Dr. Antoine began a small medical practice out of her home where she saw patients for a couple of years. In 2011, Vine Healthcare, LLC was officially founded. Dr. Antoine is committed to and passionate about partnering with her patients on their journey to optimal wellness. Her goal is to empower others with the knowledge of how to best care for their own bodies. She loves to educate others, including other practitioners, about the role lifestyle and diet play in health and healing.
ON-DEMAND SHOW GUESTS
Dr. Norman Rosenthal
- Clinical Professor of Psychiatry, Georgetown Medical School
Dr. Deb Hecker
- Psychotherapist and Re-partnering coach
Dr. Beth DuPree
- Medical Director of the Breast Health Program at Holy Redeemer Health System
Dr. Jay Harness
- Breast Cancer Surgeon
Dr. Lisa Curcio
- Breast care specialist and surgeon at the Advanced Breast Care Specialists of Orange County at Breastlink – Saddleback
Dr. Mache Seibel
-Professor at the University of Massachusetts Medical School and Women's Health Expert
Dr. Marty Klein
- Licensed Marriage and Family Therapist and Certified Sex Therapist
Adrienne Ressler
- Vice President, Professional Development for The Renfrew Center Foundation
Dr. Rose Hartzell
- Licensed Marital and Family Therapist
Rachel Van Dyken
- New York Times, Wall Street Journal, and USA Today Bestselling Author
JJ Virgin
- Fitness and Nutrition Expert
Dr. James Yiannias
- Board Certified Dermatologist
Dr. Michael Olding
- Chief of Plastic Surgery at The George Washington University School of Medicine & Health Sciences
Melanie Cole
- Exercise Physiologist/ Talk Show Host/ Director of Operations at RadioMD
Patricia Papernow
- Expert on "blended families" and post-divorce parenting
Natalia Hancock
- Registered Dietitian and Chef
Barbara Rolls
- Professor and the Helen A. Guthrie Chair of Nutritional Sciences at The Pennsylvania State University
Dr. Theodore Friedman
- Chairman of Medicine and Chief of the Division of Endocrinology, Molecular Medicine and Metabolism at Charles Drew University
Dr. Francine Kaufman
- Chief Medical Officer and VP of Global Clinical, Medical and Health affairs at Medtronic Diabetes
Dr. Gail Gross
- Family and child development expert, author and lecturer.
Chris Freytag
- Fitness expert, speaker, contributing editor to Prevention magazine and Author
Dr. Lishan Aklog
-Renowned heart surgeon, entrepreneur and health care executive
Michelle King Robson
-Founder of EmpowHER & Guest Sally Odegard
Dawna Stone
-Author, entrepreneur, speaker, and health, fitness and wellness expert.
Dr. Pamela Rutledge
-Director of the Media Psychology Research Center
Dr. Barb DePree
-Gynecology, Certified Menopause Practitioner
Bonnie Taub-Dix MA, RD, CDN
- Registered Dietitian
Dr. Michael Breus, Ph.D
- Clinical Psychologist who is known as the "Sleep Doctor"
Dr. Timothy A. Pychyl, PhD
- The Director of the Centre for Initiatives in Education, an Associate Professor in the Department of Psychology at Carleton University, and Author
Dr. Peter D. Geldner
- One of Chicago's premier plastic surgeons and founder of The Geldner Center
Dr. Marty Klein
- Licensed Marriage and Family Therapist and Certified Sex Therapist
Dr. James Hill
- Professor of Pediatrics and Medicine at the University of Colorado School of Medicine
Dr. Tracy Thomas
- Psychologist
Kathy Freston
- New York Times best-selling author with a concentration on healthy living and conscious eating.
Vivian Diller
- Psychologist
Regina Benjamin
- 18th United States Surgeon General
Rinatta Paries
- Relationship Coach
Marjorie Jenkins
- Professor of medicine, Founder and Chief Scientific Officer of the Laura W. Bush Institute for Women's Health
Dr. Peter Geldner
- Plastic Surgeon
Jonathan Bailor
- a New York Times and USA Today Bestselling author, nutrition and exercise expert
Lisa Spencer
- Health Coach
Dr. Norman Rosenthal
- Clinical Professor of Psychiatry, Georgetown Medical School
Samantha Hess
- Professional Cuddler
Osama Hamdy, MD
- Medical Director of the Obesity Clinical Program at Joslin Clinic
Staness Jonekos
- Author of Eat Like a Woman, award-winning television writer, producer, and director
Sally Lynch
Janine Austin Clayton
- Director for the NIH Office of Research on Women's Health
Taneen Carvell
- Athletic Coach
Scott Thornton
- Gynecologist
Sara Gottfried
- Harvard-educated physician, speaker, and author
Sara Chana Silverstein
- International board-certified lactation consultant (IBCLC)
Donna Duberg