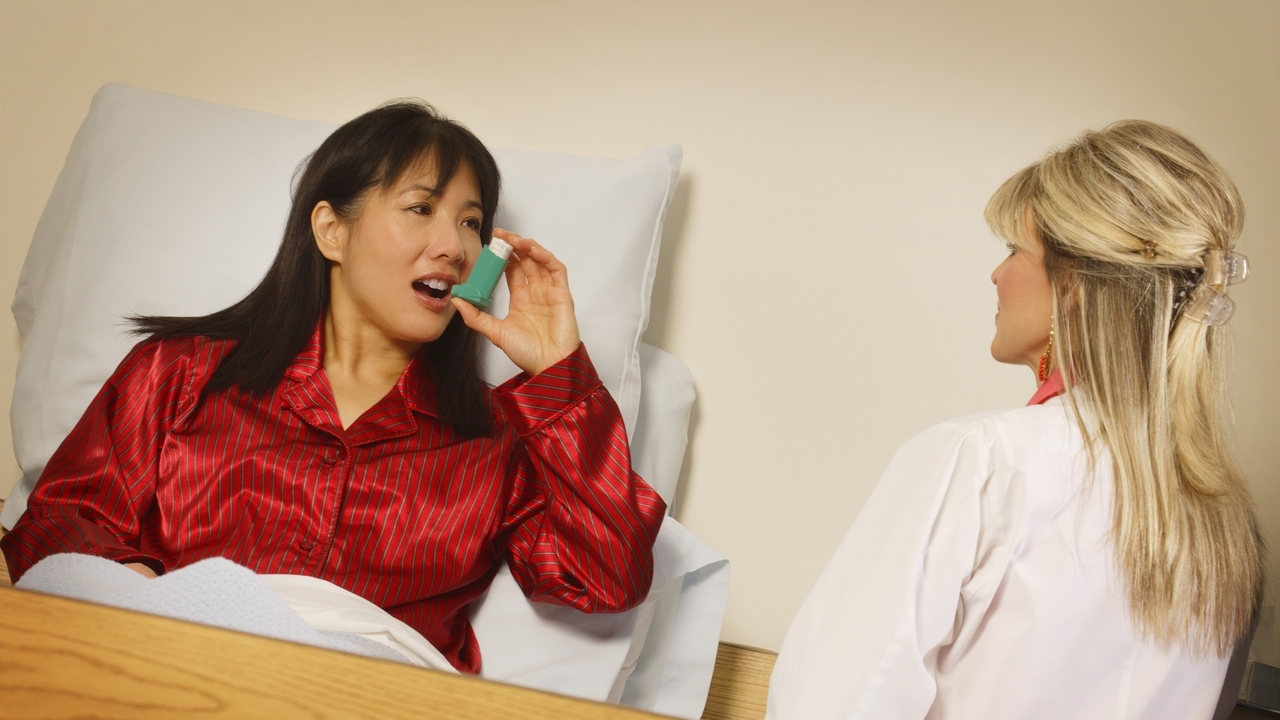 Design Pics/PhotoSpin
Chances are, you or someone you know has asthma. You may have even seen firsthand someone gasping for air while suffering an asthma attack.
"The number of people with asthma continues to grow. One in 12 people (about 25 million, or 8% of the U.S. population) had asthma in 2009, compared with 1 in 14 (about 20 million, or 7%) in 2001," The American Academy of Allergy, Asthma, and Immunology stated, citing the World Health Organization.
But now smart inhalers are pinpointing areas where asthma may be more prevalent.
An initial study involving 300 participants equipped with these smart inhalers demonstrated that the inhalers helped the participants to have greater control over their asthma, according to an article in The Courier-Journal.
Local air quality was also being examined through their use.
The article reports on the second phase of the study with the Robert Wood Johnson Foundation. The Institute for Healthy Air, Water and Soil is now recruiting employees of local companies, as well as individuals, to use Propeller Health emergency inhalers. These inhalers are equiped to track location and how frequently they are used.
Ted Smith, executive director of the institute, said this about the initial phase. "Propeller Health took a look at all the attacks they recorded, and all the places and compared that with pollution, temperature, humidity, time of year, time of day, land characteristics, proximity to busy roads, and pollution sources."
Some of the results included asthma attacks happening in areas that Smith described as "highly clustered," as well as in some hot spots along some freeways and in close proximity to industrial plants. Attacks, it was noted, were not happening where the participants lived.
Data such as this can help pinpoint high risks areas where localized pollution could be targeted for reduction.
According to an article in Scientific American, a device and data-monitoring system was approved by the U.S. Food and Drug Administration two years ago. This type of device-driven data gathering is called Asthmapolis.
"That movement holds great promise because it combines traditional medical record keeping and public health surveillance with data mining and mobile phone technologies. Together these tools produce deep, up-to-date reports that can benefit patients and medical researchers, as well as public health and environmental authorities, all at the same time."
Sources:
"Asthma Statistics – AAAI.org." The American Academy of Allergy, Asthma and Immunology. Web 2 June 2015
http://www.aaaai.org/about-the-aaaai/newsroom/asthma-statistics.aspx
"Smart inhalers may help find asthma hotpsots – Courier-Journal.com." The Courier Journal. Web 2 June 2015
http://www.courier-journal.com/story/tech/science/environment/2015/05/01/smart-inhalers-boost-asthma-control-produce-hot-spots-map-louisville/26699465
"Small Gadgets That Make You Healthier – ScientificAmerican.com." Scientific American. Web 2 June 2015
http://www.scientificamerican.com/article/small-gadgets-that-make-you-healthier
Joanne Sgro-Killworth is a Television Fitness Expert, Certified Personal Trainer and Sport Nutritionist and Publicist. She is Certified in Pilates, Pre-natal/Post-Partum, Yoga and Senior Fitness. She specializes in Weight Loss, Post-Rehab and Post Cancer Training.
Joanne's fitness plans, recipes and lifestyle advice are available globally on her website http://www.happiwoman.com/ She resides in the Phoenix, AZ area with her husband and children, where she runs her fitness and publicity business, JSK PR, http://www.jskpr.com/
Reviewed June 3, 2015
by Michele Blacksberg RN
Edited by Jody Smith
Tags: