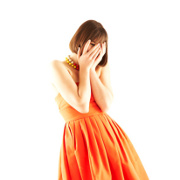 Photo: Getty Images
Scars are the inevitable result of any surgical procedure, but plastic surgery scars seem especially ironic. After all, whether it's reconstructive or cosmetic surgery a patient is seeking, at least a good part of the reason is to look better. Occasionally a scar may blemish an otherwise pleasing result, and some patients seek what's known as "scar revision."
First, what exactly is a scar? Smith & Nephew, an international medical device manufacturer, maintains a Scar Information Service as part of its Wound Management website. The organization presents a comprehensive overview of scars that's a useful read for people considering surgery (see below for links).
Smith & Nephew explained that the skin's ability to form new cells allows it to repair itself following a wound. The result is a scar. In the case of plastic surgery, damage occurs not only on the surface but on deeper layers of tissue as well. This prompts the body to generate collagen fibers to repair the wound, which look different than normal surface skin. The result is most often a scar that's noticeable (Smith & Nephew 1).
The website went on to say that it can take up to two years for the look of a scar to be final. Collagen continues to be produced and blood vessels gradually return, meaning that a scar will usually improve in appearance for a time. Most will remain visible, according to Smith & Nephew, and scars do not allow hair to re-grow (Smith & Nephew 1).
The Smith & Nephew site presents a complete list of scars, from flat, pale scars that are common to almost everyone to the more obvious raised, red scars called "hypertropic" or "keloid" scars some people develop to stretch marks and acne scars (Smith & Nephew 2).
If you're considering plastic surgery, scars are one factor to weigh in your decision. Different procedures pose different scarring possibilities, and it's a good idea to understand your potential outcome thoroughly.
* Some incisions can be completely hidden; therefore you won't need to worry about visible scars after healing. This can be the case for lower eyelid surgery (ASPS 1), and cheek or chin implants (ASPS 2), for example.
* In other procedures, the small sutures can be well hidden in a crease of skin or along a border. Upper eyelid surgery (ASPS 1) is a good example of a procedure that requires tiny sutures in a crease, while some breast procedures result in scars that ring the areola (ASPS 3) where darker skin meets light colored skin.
* Most other forms of plastic surgery will result in scars that are visible. For some procedures the incisions are relatively small and placed in areas that are not highly noticeable (ASPS 3). The most dramatic scars are usually associated with post-weight loss plastic surgery (ASPS 4); for weight loss patients, considering the impact of these scars is very important.
There are many things to think through before committing to plastic surgery. Scars are just one factor, and probably not the most important consideration. Nevertheless, a thorough consultation with your plastic surgeon should include a discussion about scars, including what to expect and how to minimize them. More on this next time.
Smith & Nephew. What is a scar? Smith & Nephew Wound Management Site. Web. May 30, 2011. http://www.scarinfo.org/whatisascar.html
Smith & Nephew. Scar facts. Smith & Nephew Wound Management Site. Web. May 30, 2011. http://www.scarinfo.org/scar_facts.html
American Society of Plastic Surgeons. Eyelid Surgery, Blepharoplasty. Thousands of Member Surgeons, One High Standard. Web. May 30, 2011.
http://www.plasticsurgery.org/cosmetic-procedures/eyelid-surgery.html?sub=Blepharoplasty%20surgery%20steps#content
American Society of Plastic Surgeons. Facial Implants, Facial balancing and enhancing. Thousands of Member Surgeons, One High Standard. Web. May 30, 2011. http://www.plasticsurgery.org/cosmetic-procedures/facial-implants.html?sub=What%20happens%20during%20facial%20implant%20surgery?#content
American Society of Plastic Surgeons. Breast Augmentation, Augmentation mammaplasty. Thousands of Member Surgeons, One High Standard. Web. May 30, 2011. http://www.plasticsurgery.org/cosmetic-procedures/breast-augmentation.html?sub=Breast%20augmentation%20procedure%20steps#content
American Society of Plastic Surgeons. Body Contouring After Major Weight Loss. Thousands of Member Surgeons, One High Standard. Web. May 30, 2011.
http://www.plasticsurgery.org/cosmetic-procedures/body-contouring-after-major-weight-loss.html?sub=Body%20contouring%20procedure%20steps#content
Reviewed June 3, 2011
Edited by Alison Stanton