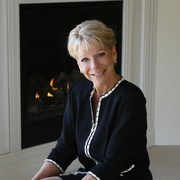 Photo: Rocky Raco Photography
In the United States an estimated 241,740 men will be diagnosed with prostate cancer, according to the National Cancer Institute.
Men who are African-American, have a family history of the cancer, or are over age 60 are at a higher risk of developing prostate cancer. In men over the age of 75, it is the leading cause of death due to cancer, noted MedlinePlus.
Receiving a diagnosis of prostate cancer can be difficult for the patient as well as his family. Michele A. Reiss, Ph.D., a psychotherapist, medical educator and author of the book Lessons in Loss and Living, works with individuals and their family members who are coping with serious illnesses.
She talked to EmpowHER about issues with prostate cancer, coping for patients and their families, and self-care tips for loved ones.
EmpowHER: What are misconceptions individuals have when they are faced with a diagnosis of prostate cancer? How do you help them work through those?
Dr. Reiss: Misconceptions abound about most forms of cancer. Simply put, the word cancer frightens most of us and makes us think about dire outcomes.
Prostate cancer is often not openly talked about and many are surprised to find out how common it is.
Although many men with prostate cancer are diagnosed early and do quite well, advanced prostate cancer is a serious disease and at times the challenges encountered by men coping with this state of the disease may be underestimated by those more familiar with early treatment successes.
Lastly, concerns about impaired sexual function with prostate disease perhaps preclude important discussions regarding how best to maintain a satisfying sexual existence amidst this disease. Open conversations and education are the resolutions for correcting these misconceptions as well as others.
EmpowHER: What techniques do you use to help individuals cope with a diagnosis of a serious illness such as prostate cancer?
Dr. Reiss: Coping as positively as possible with the adversity of a serious illness is not easy but it is worth striving towards.
Techniques that are often helpful include focusing on what you can control versus what you can't. We don't choose to have a serious illness or have a seriously ill loved one, but we do have choices to make regarding how we handle that challenge once it appears on our doorstep.
Everyone is entitled to moments of "woe is me," but living there is usually not helpful and often a waste of precious time and energy. Cognitively practicing thinking about what you still have and can do versus what you have lost or can't do is also extremely useful.
We call this learned optimism, and it is based on the reality that the proverbial cup of water is both half empty and half full, but focusing on the half full perspective tends to promote healthier coping.
Additionally, the efforts of all involved to get educated about the disease, treatment options and prognosis over time will significantly aid efforts to live in the world of realistic hopes and expectations versus unfounded fears.
EmpowHER: What issues do you commonly see among couples in which the male partner has prostate cancer?
Dr. Reiss: Couples who are coping with any cancer diagnosis often experience some hurdles related to different styles of coping or communicating under stress.
Sometimes the male partner recently diagnosed with prostate cancer does not want anyone to know about his diagnosis, while his partner would like to have others to talk to.
Similarly, one partner, either male or female, might feel compelled to talk about the unwanted illness that has disrupted their normal routine fairly frequently, while the other partner prefers coping via acting as if nothing has changed.
Initially this dissonance in coping and communication may be less a matter of right and wrong, but more a matter of couple compromise.
It is helpful if couples encountering this unexpected fork in the proverbial road can approach prostate cancer as a shared challenge, finding ways to support each other while also respecting their different needs at any point in time.
For many couples, this is simply a matter of talking it out step by step and figuring out together how best to handle each new issue that arises. For some couples, additional professional support may be useful, whether they are facing a new diagnosis or if it's a situation where a diagnosis has changed.
You can find some additional thoughts for couples who are facing an advanced prostate cancer diagnosis together in an article I wrote for My Prostate Cancer Roadmap.
EmpowHER: What advice can you give to partners to support their significant others with prostate cancer?
Dr. Reiss: Just being there, caring and bearing witness is such an incredible gift to give anyone who is coping with serious illness. There are no magic words and no means to make it all go away, but making a committed effort to understand what your ill partner is going through is essentially therapeutic.
Being seriously ill is a very isolating experience and knowing someone truly is aware of your struggles whether you talk about it all the time or not, is very powerful.
EmpowHER: What self-care advice do you give partners of patients with prostate cancer?
Dr. Reiss: The medical literature is full of stories depicting the stresses of being a caregiver for an ill loved one. Reportedly, family caregivers can be at increased risk for their own health issues along with chronic fatigue and even depression. Bearing witness to a loved one's struggle with serious illness is its own sad journey.
In addition to the grief involved, there are also the constant challenges of trying to maintain some type of normal family life and take care of an ill loved one. Lots of family caregivers/partners are juggling an almost 24/7 responsibility for their ill partner but also work responsibilities and child care demands. No wonder they get so exhausted and often feel so isolated.
It is important for the caregivers and partners of men coping with prostate cancer to make sure they find some ways to take care of themselves, not just their loved one. Even simple things like eating right and trying to get some exercise, along with keeping your own doctor's appointments are challenging but important aspects of partner self-care.
As importantly, giving oneself permission to ask for and accept help from good friends and neighbors can be the key to caregiver survival.
EmpowHER: What advice can you give to a patient's family for coping with the diagnosis and illness?
Dr. Reiss: Being the family member of someone diagnosed with cancer is like being the passenger on an unexpected and bumpy road trip. You are not in the driver's seat and the view out your window is slightly different than the driver's viewpoint, but you are definitely along for the ride.
Family members, not just the diagnosed individual, need and deserve to have access to both education about the disease that is changing their family life, and support for coping with the stressful hardship of bearing witness to a loved one's struggle.
So family members should feel free to request time with their ill relative's physician to receive information about the disease that has intruded itself into the family dynamics and also about available local support services.
Luckily, these days, there are also many online resources for disease education and support services such as My Prostate Cancer Roadmap, a resource both for men facing advanced prostate cancer and those who care for them.
References
National Cancer Institute. Prostate Cancer Home Page. Web. 12 September 2012
http://www.cancer.gov/cancertopics/types/prostate
MedlinePlus Medical Encyclopedia. Prostate Cancer. Web. 12 September 2012
http://www.nlm.nih.gov/medlineplus/ency/article/000380.htm
Interview with Michele A. Reiss, Ph.D. Email. 10 September 2012.
Reviewed September 12, 2012
by MIchele Blacksberg RN
Edited by Jody Smith