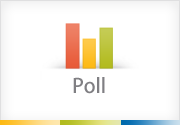 If you count watching hockey on TV, then yes I do.
12% (13 votes)
I hibernate in the winter.
16% (17 votes)
I'll go for a short walk -- from the car to the store.
21% (23 votes)
I like to be out for a half-hour walk but that's enough.
31% (34 votes)
Love winter! I like to ski and skate.
6% (7 votes)
Wish it was winter all year round. I hate hot weather.
13% (14 votes)