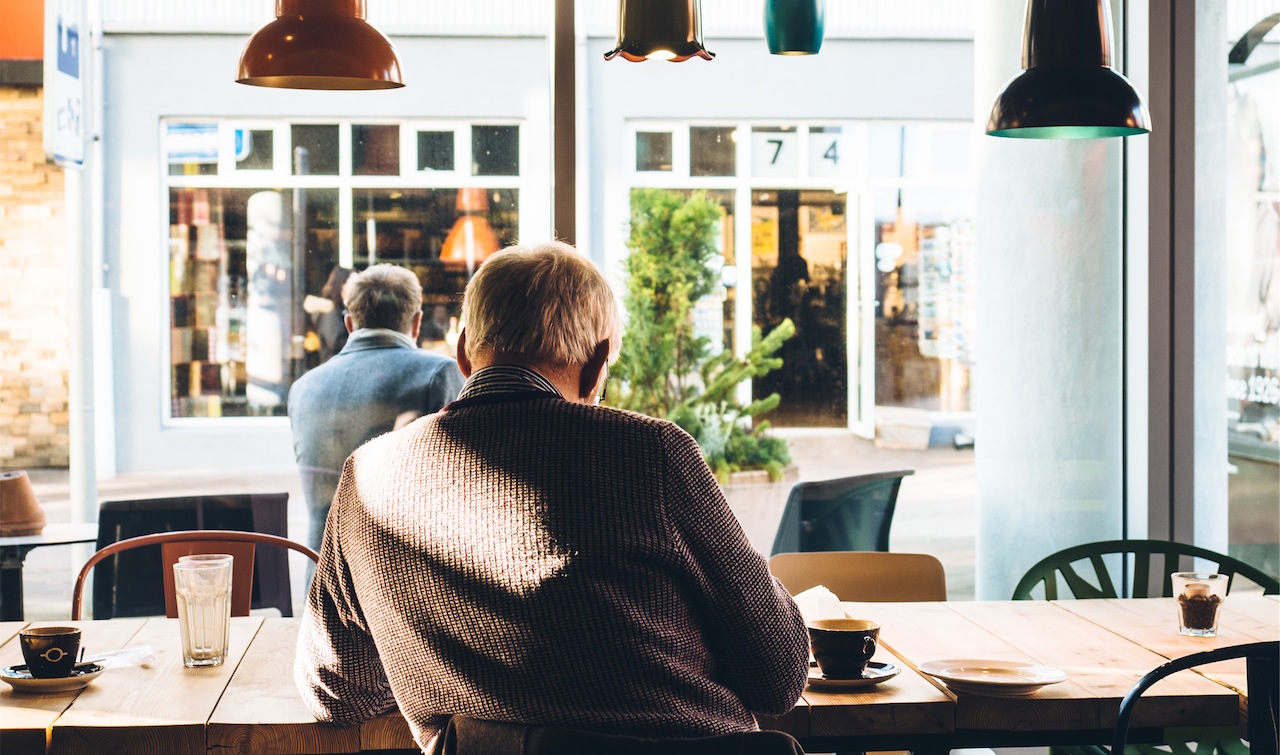 via Unsplash.com
Everyday something new comes along that "may" prevent or "may" slow the effects of Alzheimer's disease. Everybody wants their vitamin, supplement, or intervention to be the miracle. Unfortunately, there's no significant proof behind any of the claims.
What works for one person likely won't work for the next because our lifestyles and biological chemistry is just too complex. In reality, we still know very little about Alzheimer's disease. Is it caused by aging, our cell phones, our stressful lives, or toxins in our environment? We simply don't know.
While we can't eliminate wide-spread pollution or completely remove all stress from our lives, we can take steps to improve the way we live. Our lifestyle choices are, for the most part, within our control.
It would be easy to sit here and tell you the basics you already know such as eating healthy, exercising, reducing stress, socializing, and getting a good nights sleep because that's really all that we have to go on. While these suggestions make the most sense, most of us struggle to consistently act upon this advice.
Informed Decisions
Beyond the basics, what else can you do? You can become an informed and discriminating consumer who makes choices to keep toxins out of your body because we can't entrust corporate America with our mental and physical health.
For years they've been poisoning us with pesticides and products that outgas into our homes. Look how long it's taken to get BPA out of our water bottles. And don't get me going on the Aspartame or MSG conspiracies - both are still routinely used even though they're known to have adverse side effects including headaches.
While we can't undo our past exposure to toxins, we can make decisions to reduce or eliminate them from our lives and the lives of our loved ones.
Toxins and other chemicals enter our bodies through ingestion, touch, and inhalation. They are ingested from the foods we eat and the beverages we drink. Sometimes, the toxins are put there by manufacturers as additives. Other times, toxins leach into our food from plastics or pesticides.
EmpowHER Knowledge
This great article from EmpowHER provides an in-depth look at food additives to avoid: Food Additives: Friends or Foes?. And this short Empowher video, Toxins, How Are They Entering Our Bodies?, shares how microwaving with plastic may facilitate toxins leaching into our food.
Toxins also enter our bodies through touch, after all our skin is our largest organ. Chemicals from products are absorbed through our skin daily. This happens from the chemicals we use to clean our house and from personal care products such as make up, shampoo, or deodorants.
Pollutants enter our bodies with every breath we take even within our own home. Many building materials and home furnishings have been treated with chemicals that outgas and diminish our indoor air quality. Even cooking with a Teflon pan emits harmful chemicals into the air when heated to a high temperature.
Lifestyle Choices
While we may not have a definitive way to prevent Alzheimer's disease, we can make lifestyle choices that improve our chances. By understanding how and when toxins enter our bodies and by working with professionals who care, you can improve your family's life.
You know the basic things you need to do to improve your heath but if you are poisoning your body, what good is it? So today is the day to become an informed consumer.
Have you changed your buying habits to reduce toxins from your purchases? We'd love to hear from you in the comments.
About the Author: Mike Good is founder of Together in This an online resource helping family members caring for someone with Alzheimer's. Through short, informative articles and easy-to-use tools, such as the Introductory Guide to Alzheimer's, he helps them take control and have peace-of-mind they are doing the right things.
All user-generated information on this site is the opinion of its author only and is not a substitute for medical advice or treatment for any medical conditions. Members and guests are responsible for their own posts and the potential consequences of those posts detailed in our Terms of Service.
Tags: