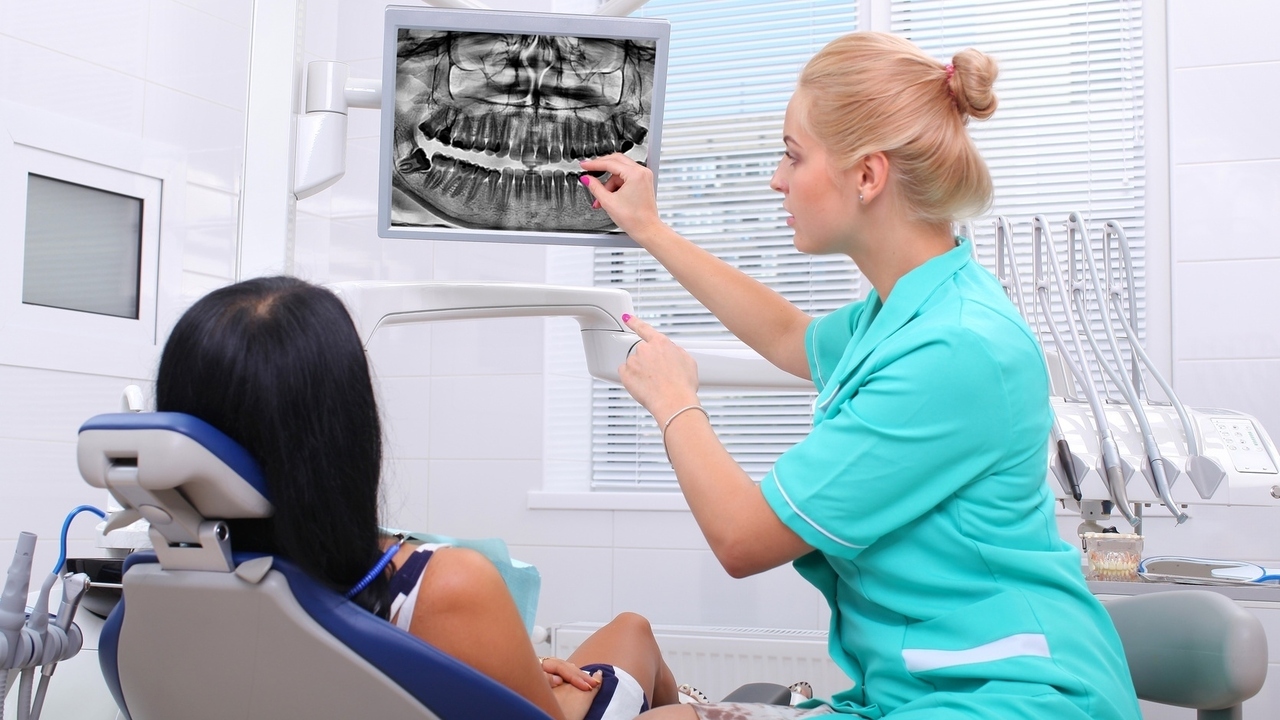 nikolasvn/Fotolia
The disparity between women's and men's dental health is nothing new. Increasing studies show that poor oral health puts women at the center of many predisposed health conditions that can be life-altering.
A combination of biological factors, along with neglect of care, makes women more susceptible to decayed and lost teeth, and periodontal disease.
"Women experience higher rates of decayed or missing teeth, and are also more likely to experience more severe decay than men," says Dr. Leslie Townsend, DDS., Regional Dental Director for Jefferson Dental Clinics. "What's most alarming is how oral health impacts women's over overall health."
There are several reasons that women experience worse dental health than men. One significant factor is hormones, a major cause of periodontal disease which is characterized by chronically irritated and inflamed gums.
Women are most susceptible to oral health issues during periods of hormonal fluctuation: during puberty, throughout pregnancy, with the use of birth control pills, during pregnancy and menopause. Uncontrolled periodontal disease can lead to gum recession, and eventual tooth loss.
Another major risk-factor is that millions of women do not receive proper dental care. Combined with biological factors, neglect of oral health is a quick route to developing tooth decay, gum disease and other oral health conditions.
"It's not just about aesthetics, the health of the mouth has been linked to cancer, heart disease, stroke, diabetes, hypertension and dozens of other diseases," says Dr. Leslie Townsend DDS of the Jefferson Dental Clinic.
Illnesses that are more prevalent in women, such as osteoporosis and breast cancer, have been linked to poor oral health. Periodontal disease is a common complaint in pregnant women that often is overlooked.
Researchers have even found that poor oral health in pregnancy has been linked to pre-term birth and low birth rates. Despite these risks, only around 20-30 percent of women visit the dentist during pregnancy.
"Routine dental care is simple, however women have to make their health a top priority," Townsend says.
Follow these tips for a maintaining healthy mouth:
• Brush teeth for two minutes twice daily. Be careful to not brush too hard, which can wear away tooth enamel and gums.
• Floss twice daily. If you skip flossing you miss cleaning 35 percent of surfaces of the teeth!
• Scrape your tongue to help freshen breath and reduce bacteria in the mouth.
• Eat a well-balanced diet of foods that fortify the mouth. In particular, calcium and vitamin D are essential to preserving bone strength in women. Vitamins A and K, and phosphorous are also great for improving oral health.
• Don't over-use whitening products. They can weaken tooth enamel and cause sensitivity.
Dr. Leslie Townsend DDS can be reached at the Jefferson Dental Clinic at www.jeffersondentalclinics.com
Reviewed May 11, 2016
by Michele Blacksberg RN
Edited by Jody Smith