Treadmill for a desk?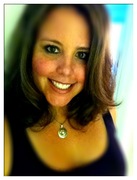 By
Swimrunner08
April 28, 2011 - 8:40am
Hello Healthy Fit folks!
I read an article on NPR this morning on how some major corporations across the US are implementing "treadmill work stations" to try and combat some of the adverse implications of sitting at your desk for 8+ hours a day at work.
http://www.npr.org/blogs/health/2011/04/27/135766887/health-chair-reform-walk-dont-sit-at-your-desk?sc=17&f=1001
What do you guys think about this? Not sure I'd like to do my work standing up and walking - although, I do really like the idea that some company's actually recognize that employees simply cannot be behind a desk all day long!
Thoughts?