Symptoms of mastocytosis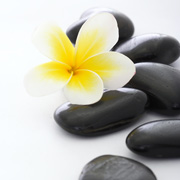 By
ecbcunia
June 16, 2011 - 4:30pm
Symptoms include but are not limited to the following:
Abdominal pain
Anaphylaxis
Blood pressure changes & shock
Bone pain (mild to severe/debilitating)
Chest pain
Cognitive difficulties/brain fog
Degenerative disc disease
Diarrhea
Dizziness/vertigo/lightheadedness
Faintness
Fatigue
Flushing
Gastroesophageal reflux
Hematological abnormalities
Hives & other rashes
Inflammation of the esophagus
Intestinal cramping and bloating
Itching, with and without rashes
Irritable bowel
Liver, spleen and other organ involvement
Malabsorption
Migraine headaches
Muscle pain
Nausea
Osteoporosis/Osteopenia
Peripheral neuropathy and paresthesias
Rapid heart rate
Vomiting
Of these, I've had about 20 different symptoms on and off. In fact looking at this list, I'm realizing just how often I have reactions that I probably just ignore or have learned to live with.
Mastocytosis is often undiagnosed or misdiagnosed because the symptoms can often be attributable to other diagnoses. The treatments are also similar, so once some relief occurs, doctor and patient may not look elsewhere for explanations. Also, mastocytosis is so rare, that many doctors do not know how to diagnose or treat mastocytosis, so they focus on other, more common explanations. As it happens, I suffered from GERD and IBS symptoms, on and off, all of my adult life (about 20 years). Then suddenly, a few years ago, I notice these unusual "spots" on the top of my thighs, and no where else. At a routine dermatologist appointment, I mention the spots and he decides to biopsy them. Long story short, they come back as mastocytosis. That was four years ago. At that time, I considered myself healthy; symptom free. CT scans, blood work, and a bone marrow biopsy later, I feel like my world had been turned upside down. Add colonoscopy, panendoscopy, and more biopsies, and I have multiple organ involvement. Within six months, my symptoms are in full drive. I get hives on regular basis, I have sensitivity to heat, I have daily GI symptoms (IBS and GERD), cramping and pain, I get headaches and nausea, flushing, diarrhea, and this last year have developed pretty severe lower back pain due to arthritis and degenerative disc. I'm only 41.