He wont have sex with me but has a secret cyber sex life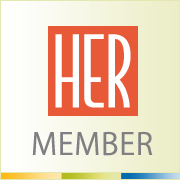 By
laurajames
October 28, 2010 - 3:50pm
I have been in a relationship for 3 years and i love my boyfriend very much. We moved in together about a year ago. We haven't had sex for 4 months and when i ask him why not, he says he doesnt know.
Last year i found a secret myspace page he had set up (I wasn't snooping! - He left the internet page up!) He said he was single etc, the messages were all filth. - He just picked random women and said disgusting dirty things to them and got off on it. - I confronted him and in the end it came down to him not being confident and this being a way to boost his confidence. Since then i know he has done things similar.
I have tried to make him see how attractive he is, and have told him how sexy he is but its made no difference. If i wear baggy jeans or suspenders it has no difference. I have said i will be who ever he wants me to be but he never reacts. When we did have sex i'd always start things off. I'm 23 and he is 30, is that why?
He tells me im beautiful and he loves me but it feels like we are best friends. We have no passion and my self esteem has plunged to the point i hate looking at myself.
WHAT DO I DO? - Will counselling help me and us?