My husband masturbate to my friends photo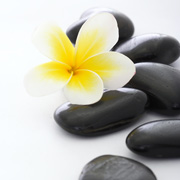 By
Iloveme
November 25, 2010 - 10:13am
I have been married for 4 years. My husband rejected me plenty of times in the first 2 years of marriage. Since then i stopped initiating because i feel he is not into me. I have done everything to arouse him. I take care of myself and i am a attractive young woman, i get a lot of compliment from other men that i don't get from my husband. One time a day before our anniversary i caught him masturbating. It's not the only time i caught him, after a few months, again i came home and caught him jerking off to porn. I am very open with anything... I like sex and i even like watching it with him but i don't understand why he is hiding it from me. I can count on my fingers how many times we made love since we got married. What hurts me is he choose to jerk off even he has me. I am a very touchy person, i like to cuddle and kiss and im playful but he seems not responding to me every time i get close to him.
Recently, i was browsing on his computer looking for a file. I saw a photo of my friend in her bikini. I asked my husband why he is saving a picture of a girl (i didn't tell him who) on his computer. He denied first but i know he knew what i was talking about. I sat down and think that night. I confronted him the next day and told him to be honest to me. I asked him the question again.... he admit that he did saved the photo and jerk off to it. I cried so hard when he said it. It hurts to know that he choose to masturbate to my friends photo than to make love to me. And he did it while i was in bed early in the morning.
I am so mad and don't want to see his face. I want to move out and be away from him. He's been doing it for over a year (not to my friends photo but watching porn) He said twice a week. And i haven't make love to him for several months, i would say twice this year and it was very boring and i was the one who asked for sex.
I hate it that he is doing it behind my back and we've talked about it several times. i told him that if he wants to watch porn and i can join him! I DON'T UNDERSTAND why he is still hide it from me. I do love sex and i do enjoy long foreplays! I feel he is not into me or not attracted to me at all....
I am thinking of leaving him...