Ulthera Experience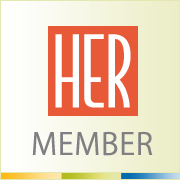 By
donna sophia
August 18, 2011 - 3:54pm
August 17,2011 - $2,250.00
Had Ulthera on neck and chin to improve sagging skin on my neck and tighten skin on my jawline that was beginning to sag a little. I'm 66 years old, 5'6" tall, weigh 137 lb. I take good care of myself by exercising and eating healthy. I've used Retin A for many years and attribute my great skin condition, and looking at least 10 years younger, to this product. This is my first procedure.
Took pain pills and a relaxant. Half way through I felt the relaxation wearing off and tensed up a bit. That's when I took a few seconds to make myself RELAX, and remind myself to keep breathing slowly. I think I too my pills a little too early and they wore off too soon. Try to take them as you enter the office, because you will have at least 20 min. before the procedure is started. Mine lasted 45 min. The most pain was in the area of the jawbone, where they start, then work their way down the neck. I was prepared to feel it more at the bone, and knew that the next few pluses as she worked down my neck, would not hurt as much.
My skin was red from the numbing gel, it lasted an hour or so. Several places on my neck swelled up the size of an inch long pencil. If my results are close to what I expect, the pain will be well worth it. Generally, I'd say it was tolerable.
August 18, 2011
Those three places are still there but hardly noticable. I expected the area to be very tender for several weeks, especailly when applying makeup. So far, no pain or tenderness at all. I don't notice any difference yet, but should see results gradually, and hope my skin looks much tighter in 7 or 8 weeks.
If this makes me look 5 to 10 years younger, and lasts a few years, when that time is up I expect to look like I do now. Like turning back the clock.