Experiencing anxiety attacks - frustrated and scared!!!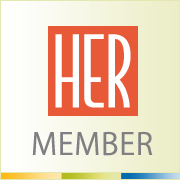 By
Msladygee
October 18, 2012 - 11:01pm
I found this group while researching anxiety attacks, of which I have been suffering from for the past 1.5 weeks. I've had heart testing which was normal and I've been taking (generic) Xanax which I doubt is helping me. I am going for gyn/hormonal testing tomorrow. I haven't been able to go back to work as each day is a new test of my well being and I've only had 2 or so "good" days. I am soooo frustrated in dealing with this. Therapist and friends believe my anxiety is stemming from the past year's movement of relocation with my job and all the changes associated with that. I agree to a certain extent but I think (and hope) it's moreso menapausal issues tied in with life's stressors? Meanwhile, the attacks seem to be coming more frequent and move severe in nature. I'm thankful for my family and friends supporting me thru this but I'm also tired of dragging them into my panics (talking to someone calms the panic down) I am sooo frustrated and just coming off of an attack - had to vent here. It doesn't appear I'm alone in this suffering?