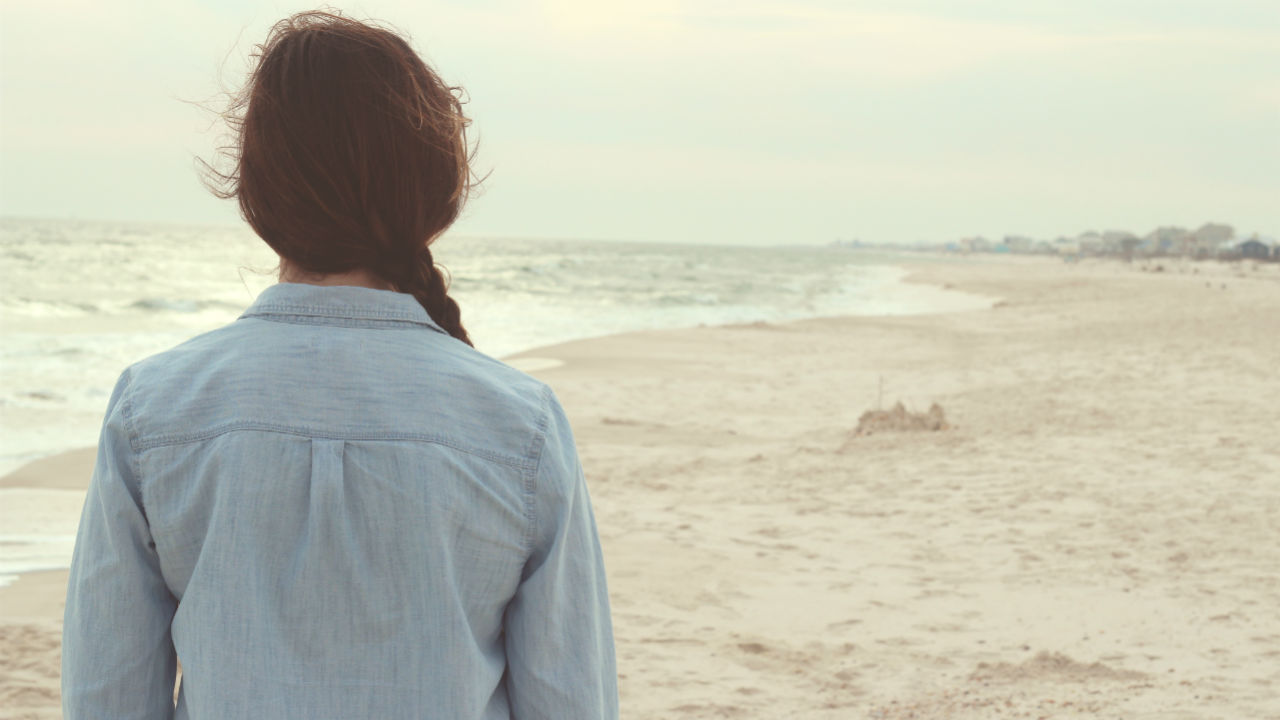 Via Unsplash
Sponsored By: The Stork® OTC
Infertility can be maddening. Even more, it can feel so lonely. Everywhere we look someone seems to be cradling their baby bump, pushing a stroller or chasing down a toddler in the Target aisles.
You read the statistic that infertility affects 11 percent of the reproductive-age population1, which means approximately 1 in 9 couples are struggling, yet your Facebook newsfeed begs to differ.
You know you are more than a statistic. Your pain makes you ache. Are you really as alone as you feel?
The truth is, infertility isn't talked about enough. Chances are you know someone – maybe several people – who are struggling, perhaps with infertility or secondary infertility, but the problem is not many people are talking about it. Miscarriages and failed cycles certainly don't feel like brunch talk, do they?
We need to push past the feelings of loneliness and isolation. We need to tell ourselves that there is more to the story than the Facebook announcement or gender reveal party pictures may show. There are others who have walked in our shoes or are walking in them now – you are not alone.
I am you. My husband and I have dealt with the struggles of an initial polycystic ovary syndrome (PCOS) diagnosis and walked through six rounds of Clomid before facing the tough decision of reaching out to a specialist. Once with the reproductive endocrinologist (RE), we went through four cycles of letrozole and intrauterine inseminations (IUI) before stepping out into the world of in vitro fertilization (IVF).
Perhaps you're reading today and understand the exhaustion of going through fresh and frozen cycles, like we did, battling two of each. We had the bittersweet moment of finding out we were pregnant three times, only to lose each pregnancy.
Since then, we have done even more letrozole and IUI cycles, but still, our arms are empty. I understand each of the emotions you are going through.
There are some of you reading this today that ache to finally get a positive pregnancy test. There are others who have dealt with the pain and grief of losing your child, whether in your arms or in your womb. Some of you have injected yourself with shot after shot or swallowed a lifetime supply of hormone pills, hoping that this would be it.
Have you ever cried yourself to sleep or struggled through another baby shower by biting the inside of your cheeks? Perhaps you have pushed through the tears at a family holiday party, tired of being asked when's a little one coming. Chances are you have suffered the unbearable pain of another two-week wait, spent obscene amounts of time on hold with insurance companies and have a medical chart the size of an encyclopedia.
Maybe you are still wondering what could be wrong, too scared to make that first appointment – is it me? Is it him? Let's just give it one more month.
Do you feel like one more careless comment will break you? Are you struggling to stay hopeful? Are you praying harder than ever before and wondering if your prayers will ever be answered? Are you sorting through thoughts on IVF, adoption, surrogacy? Does it ever feel like no one around you understands?
You are not alone. I've stood in your shoes. I have asked these exact same questions. I have cried these same tears. The pain you are dealing with is more normal than you'd imagine.
The best solution for this is for someone to start talking. There can be a positive domino effect by simply being brave and sharing your heart with someone today. Perhaps it's a friend or family member, someone close to you or not. Simply pick someone you can trust and then whisper – This is hard but I'm hurting. Here's why. Please just listen.
There are times and seasons where the weight of this struggle just seems to be too much. But in every infertility battle, the month before that final big fat positive pregnancy test, there was someone who felt just like you.
Keep fighting. Never stop. Don't ignore the pain you feel, but also don't allow yourself to become bitter. Keep on praying, keep on trusting, keep on hoping. And never forget there are others who feel the same way you do. Let's all rally together and break the silence on infertility so no one ever has to feel lonely again.
From The Stork® OTC: If you have been trying to get pregnant, but are having difficulties, there are several options available that can help with conception. The Stork® OTC is an over-the-counter product that can be used privately in your own home and may optimize chances of conception.
The device uses a condom-like sheath with a cervical cap to collect sperm and a tampon-like applicator to deliver sperm to the cervix, keeping it there for up to 6 hours by way of the cervical cap. The Stork OTC is FDA-cleared for common fertility issues in both men and women such as low sperm count, unfavorable vaginal environment and motility issues. The Stork OTC can be purchased at several store locations. Enter code 10STORKOTC at check-out to save $10 on the product. To learn more visit: http://www.storkotc.com/
Sources:
1. Quick Facts About Infertility. American Society for Reproductive Medicine. https://www.asrm.org/detail.aspx?id=2322