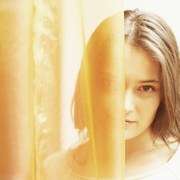 PS Productions/Photospin
Comments from Representative Todd Akin about "legitimate rape," and the inability to conceive after rape, might seem absurd and upsetting to the general public, but for rape victims it can even be potentially harmful to their mental health.
To read my article about specific rape myths, click here.
"These types of statements are victim blaming and re-traumatizing," said Sheela Raja, an author, assistant professor and clinical psychologist at the University of Illinois at Chicago. "Many people hold false beliefs about rape, including the belief that if there was no weapon present or the victim was not injured physically, that she was not raped."
For rape victims who become pregnant, the recent statements about the inability to conceive from "legitimate rape" can cause conflicting emotions at the very least.
"The statement that if a woman conceives she has not really been raped is painful, re-traumatizing, not to mention medically inaccurate," Raja said.
"If a woman did conceive as a result of being raped, statements like this will only make her feel more blamed and stigmatized. These types of statements make it more likely that survivors will not come forward and seek help."
She added that statements which include rape myths and attempt to shame rape victims can in fact cause serious consequences to the mental health of survivors.
"We actually have evidence that these types of statements are not just upsetting to rape survivors, they actually have an effect on survivors' mental health," Raja said. "People who report feeling blamed and stigmatized after rape have higher levels of anxiety, depression and post-traumatic stress symptoms. Of course, these mental health symptoms are also related to poorer physical health symptoms. So what we say really does matter."
"Basically, from a mental health standpoint, it is very important to believe survivors," Raja added.
"It takes a great deal of courage to come forward and report sexual crimes. By telling women that what they have experienced is not 'legitimate' rape, it is highly likely we will be increasing their levels of guilt, self-blame and depression. We are also making it less likely that women will report rape, fearing they will be judged and stigmatized."
Tina B. Tessina, an author and psychotherapist, said in an email that the myth of the inability to conceive after rape promotes the idea that if a woman does give birth after a rape, then "she wanted it," and it's not really rape.
"Aside from the effect of making us angry because it's so stupid, these unfounded ideas are demeaning and belittling to women and their experience of being violated," Tessina said. "They are designed to infuse women with doubt and guilt, which rape victims are already struggling with."
Jonathan Miller, a master's-level therapist, said in an email that rape victims already question how they could have prevented the rape, and have discordant emotions about the rape itself, so any myths only increase this internal conflict.
He added that research suggests that sometimes during rape, a woman's body will lubricate and she may experience some physical pleasure, which only adds to the shame and guilt rape victims endure.
With comments about legitimate rape, women who suffer through rape might start to think that they actually did want the rape to happen, despite the emotional distress, because their bodies reacted in a normal way to penetration.
David Johnson, a marriage and family therapist and social worker, said in an email that introducing the concept of "legitimate rape" complicates the seemingly simple notion of what rape is.
"To introduce the word 'legitimate' as a qualifier of rape is to suggest there are different kinds of rape or different degrees of rape," Johnson said. "I've known women and children who were raped by objects, a male organ never touching them. Is that a 'non-sexual' rape?
"I've known women who were raped after having something put into their drink and being rendered unconscious. Is that 'unconscious' rape? What about the woman whose husband wakes her in the morning by sitting on her chest and forcing his penis into her mouth? Is that 'boys-will-be-boys' rape? To suggest any of that is both obscene and insulting."
Many people are already in denial about certain types of rape, and have trouble believing rape survivors, so myths only add to this.
If rape victims are made to feel like the rape was their fault, they could spend the rest of their lives coping with their supposed mistake, and put themselves in "abusive situations over and over because they question the truth of their experiences and always doubt themselves."
Sources:
Raja, Sheela. Email interview. August 29, 2012.
http://www.sheelaraja.com
Tessina, Tina B. Email interview. August 29, 2012.
http://www.tinatessina.com
Johnson, David. Email interview. August 29, 2012.
http://thefrontwindow.wordpress.com
Miller, Jonathan. Email interview. August 29, 2012. http://psychotherapysphere.com/about/
Reviewed September 4, 2012
by Michele Blacksberg RN
Edited by Jody Smith