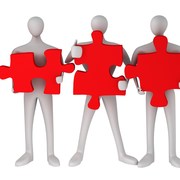 Danila Bolshakov/PhotoSpin
The Sandy Hook shooting in Connecticut happened almost two weeks ago. The sorrow and implications of the fatal occurrence have not left the minds of most Americans.
In fact, experts have been debating over the possibility of preventing future shootings. The topic of mental illness has become most prominent in this discussion, and experts are pondering how mental health care could potentially factor into prevention of future shootings.
Gallup conducted a poll on Dec. 18, 2012, asking how effective people thought different solutions would be in preventing future mass school shootings. The most effective solutions were "increasing the police presence at schools," and "increased gov't spending on mental health screening and treatment."
One columnist for the Christian Science Monitor suggested that there needs to be more of a focus on preventing and addressing mental health issues and social isolation, which both can contribute to mass shootings in his opinion.
Dr. David Sack, an addiction psychiatrist and CEO of Promises Treatment Centers, said in an email that he agrees better mental health care will gradually lead to less violence among the population of people with mental illnesses.
"Better community based mental health services are desperately needed and will decrease the number of mentally ill who go without treatment," Sack said.
"Over time this will improve the integration of persons with mental illnesses into society, and decrease the risks that come from being marginalized and ostracized. Appropriate treatment reduces the risk of violent behavior."
Tina B. Tessina, a psychotherapist and author, said in an email that stricter gun laws and greater access to mental health care could prevent future shootings problems.
"I know how difficult it is to get care for a dangerous person who refuses care," Tessina said.
"We need to adjust the law on that ... I have worked with a number of parents of dangerous minors, and getting care for them is very difficult, expensive and emotionally painful."
Although increased mental health care access can only benefit the general population, some experts don't believe it will necessarily prevent shootings, because mental illness is not always considered a main factor in shootings.
Elizabeth Waterman, a psychologist at Morningside Recovery Center, said that although she always supports greater access to mental health care, there would be challenges with increasing access, and this wouldn't be guaranteed to prevent all future shootings.
"This access would need to be available to the middle class as well as to individuals of lower socioeconomic status," Waterman said.
"However, at this time, funding for mental healthcare is sparse and programs are frequently required to cut back on staff and services, or shut down all together. I don't necessarily believe that better access to mental health services would prevent all of these tragic events, but it may increase the likelihood that an individual suffering with severe mental illness could receive professional help."
Besides improving the mental health care system, she said that there are certain signs of potential shooters that people can be on a lookout for.
"Some of the most important signs to be aware of is if the person has made or is making threats of harming others, has access to weapons, and has been violent in the past," Waterman said.
"Other signs that would be of concern if they occurred together would be an unusual interest or focus on past crimes against innocent victims, harboring resentment or anger toward a person or group of people, drawings or writings that reflect the individual's desires to harm others, social isolation, and possibly a recent major life stressor."
Mental illness is not necessarily a sign of a potential shooter. Also, Waterman doesn't believe restricting gun rights of people with mental illness would prevent future shootings, because people can just illegally buy unregistered guns.
Holly Parker, a Harvard psychologist, said in an email that better mental health care is not really a solution, because if anything people with mental health issues are more likely to be victims of violence, not perpetrators.
"I think that a more effective approach would be to engage in broader community violence awareness and prevention efforts," Parker said.
"Also, because a mass shooting is such a low probability event, it is very, very hard to predict. So, as long as guns and assault weapons are available, we are likely going to see mass murders continue, even with the best of our efforts."
Sources:
Newport, Frank. Gallup Politics. To Stop Shootings, Americans Focus on Police, Mental Health. Web. Dec. 27, 2012.
http://www.gallup.com/poll/159422/stop-shootings-americans-focus-police-mental-health.aspx
Richarz, Allan. The Christian Science Monitor. Sandy Hook: Mental health, not gun control, is the answer to mass shootings. Web. Dec. 27, 2012.
http://www.csmonitor.com/Commentary/Opinion/2012/1220/Sandy-Hook-Mental-health-not-gun-control-is-the-answer-to-mass-shootings
Sack, David. Email interview. Dec. 18, 2012.
Waterman, Elizabeth. Email interview. Dec. 18, 2012.
Parker, Holly. Email interview. Dec. 18, 2012.
Tessina, Tina B. Email interview. Dec. 18, 2012.
Reviewed December 27, 2012
by Michele Blacksberg RN
Edited by Jody Smith