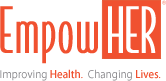 ---
In light of the tragic Phoebe Prince "suicide by bullying" story, were you ever bullied in school?
By Alison Stanton
Created 04/08/2010 - 22:13
Yes, but not that often and it really didn't bother me that much
17% (48 votes)
Yes, quite frequently but it never really got to me
9% (25 votes)
Yes, and no matter how often it was always extremely upsetting to me
48% (132 votes)
No, I don't recall being bullied in school
22% (62 votes)
I feel guilty admitting this now, but I probably was the one doing the bullying
3% (9 votes)
Copyright © 2022 HW, LLC d/b/a EmpowHER Media unless otherwise noted. EmpowHER does not provide medical advice, diagnosis, or treatment.
---