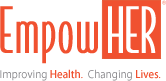 ---
My HYDA scan came back as norman but the ehection fraction was at 97%, which I understand to be very high. What does this mean?
By Anonymous
Created 09/21/2011 - 18:13
Copyright © 2021 HW, LLC d/b/a EmpowHER Media unless otherwise noted. EmpowHER does not provide medical advice, diagnosis, or treatment.
---