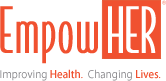 ---
Does This Get Cured?
By Melissa6666
Created 03/22/2013 - 19:48
Hi, Their is something that I really want to know which is I've been having lots of pain beside the left side of my stomach for more than a month now and after I go to the bathroom I feel more pain beside my stomach. The pain goes away on it's own after awhile. It comes and goes a lot and my bowel movement is not normal either. I've been to so many different doctors because of this and no one really gives me solution. I'm really scared of this pain and how I'm feeling and I don't know what more I should do.
I do know one main thing which is I had three ovarian cyst which all got ruptured and I was having lots of pain and had really bad nausea. Few days after feeling like this my bowel movement didn't seem to be normal and from this point whenever I go to the bathroom I feel pain beside my stomach. I had tylenol or motrin but doesn't help very much. I spoke to two different doctors I know and they told me sounds like I have irritable bowel syndrome. I want to know if it's irritable bowel syndrome how do they treat this matter?
For the matter of irritable bowel syndrome I heard a naturopathic doctor can help for such thing I want to know what would they do for this? I actually go to a naturopathic doctor for scoliosis treatment and I was wondering from how I'm feeling do you think they treat and massage the area? Please let me know about this soon.
Thank You,
Melissa
Copyright © 2020 HW, LLC d/b/a EmpowHER Media unless otherwise noted. EmpowHER does not provide medical advice, diagnosis, or treatment.
---