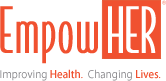 ---
Advice what should i do??
By Keisha lee
Created 11/19/2014 - 14:10
i met my boy friend last year in late october and i was going through a tough time he offered assistance but i wasn't into him and wwe were only talking getting to knw each other he met my mom in November of last year and she liked him. he fell in love with me but i didnt realize it. around December my ex boyfriend came by me i thought i still had feelings for him and i realized tht i didnt any more at the moment while we were both naked he was on top trying to insert his penis in my vagina there was penetration but i stopped him cause i realized i had started liking this new guy i met. i love ths dude but he loves me more than i do he pays for my school he literally does everything we talked abt cheating and he said if i did cheat he would not want to continue the relationship im feeling a little guilty and im scared to tell him but wat i did is it considered as having sex with my ex boyfriend
Copyright © 2022 HW, LLC d/b/a EmpowHER Media unless otherwise noted. EmpowHER does not provide medical advice, diagnosis, or treatment.
---