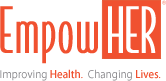 ---
Long period?
By Anonymous
Created 12/22/2014 - 20:48
I need some advice about my past period. On Dec 12th I stated spotting brown but only when I wipe. Then the 13th nothing. The 14th I spotted brown off and on throughout the day. The 15th I had to use a tampon but it was light pink and brown. The 16th I was back to brown then the 17th nothing. Then the 19th I spotted brown again. On the 20th I had brown and light pink but only when I wipe. Then nothing but today the 22nd Im back to spotting brown. My cycles are 31-34 days. My period was supposed to start on the 16th but it was earlier if I can even call this month a period. I normally spot brown for half a day then it comes full for 3 days and I use a pad a day and can't even use a tampon. They have always only been 4-5 days. I have been off birth control (the pill) for 5 months now and have been trying to get pregnant but on the 14th I had a negative first response test. I have an appointment for January 20th but I would like some advise of what to do or what could be wrong.
Copyright © 2021 HW, LLC d/b/a EmpowHER Media unless otherwise noted. EmpowHER does not provide medical advice, diagnosis, or treatment.
---