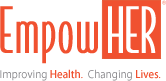 ---
I noticed recently that when I wake up and/or get up from sitting a while my feet hurt. It is painful to walk for a little bit. Is this my joints? I bought a joint supplement but remembering to take FOUR BIG pills is difficult. Will this help?
By beefunk
Created 08/20/2015 - 06:08
Copyright © 2020 HW, LLC d/b/a EmpowHER Media unless otherwise noted. EmpowHER does not provide medical advice, diagnosis, or treatment.
---