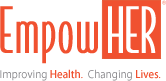 ---
Married 31 years and have trichomoniasis!!!
By Anonymous
Created 12/24/2016 - 06:09
Went in last week and had my regular annual papsmear, but I skipped two years prior. I've been married for 31 years...I've never been with anyone else. Now I noticed last year my husbands attitude changed towards me but I thought it was because he is REALLY stressed out he became physically abusive and just really angry. Then in my Gult I really felt like he was cheating on me.. I asked him and of course he denied it..so things got really bad every time I would ask him about different little things that he did or ma said he would get REALLY UPSET...Had my Annual pep smear and I have Trichomoniasis!!!...so I calmly told him. And he freaked out and said I cheated on him and he became VERY angry. He is still saying I did it to him . So I called a ob/gym that I used to work for and we were on speaker phone so I told him what happened and the first thing he said was anybody in the pond and my husband was in the pond so he said that he contacted it from the pond...about a month in a half ago I dropped my husband off to the gym..I was waiting on him to call me to pick him up..so I called him and asked him a question then I hung up then I tracked his phone and he wasn't at the gym so I called right backed and I asked him why he didn't call me he said I should have known he didn't work out that long..he was very upset and started walking home I meet him to ouch him up and he wouldn't get in the car so we walked twelve miles after working out...So I think that's when he did it!!!...because the entire walking home thing wasn't a norm...So now I don't know if it's the pond or he is cheating!!
Copyright © 2020 HW, LLC d/b/a EmpowHER Media unless otherwise noted. EmpowHER does not provide medical advice, diagnosis, or treatment.
---