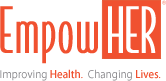 ---
Advice please..
By Anonymous
Created 01/17/2019 - 19:51
Me and my boyfriend were together making out or dry humping he was fully clothed and I had my track pants tights underwear and pad on no shirt and bra then later he backed off and sat far from me and did handjob then cleaned himself up and hands with tissues he opened windows for air then I wore my shirt and stuff again he was helping me after he wiped his hands with tissue they were dry he did touch my breasts or back just while he was helpng me wear my upper garments after all that he sanitized his hands and so did I just in case even though my hands made no contact with semen. Then soon I went home and washed my hands like twice with soap changed my shirt. I left on my track pants washed my face then drank some tea after all that I went to shower straight and while I was showering I put soap on my vaginal area rubbed it around my skin while I was showering. Also I just began to start my period today. And before I showered I saw wetness under my pad which is obviously probably mine because my track pants were fully dry no trace of any wetness so its mine. Is there any risk?
Copyright © 2021 HW, LLC d/b/a EmpowHER Media unless otherwise noted. EmpowHER does not provide medical advice, diagnosis, or treatment.
---