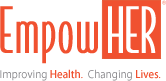 ---
Safe or Risk?
By Anonymous
Created 07/01/2019 - 14:55
Hi I was with my boyfriend and we were just making out later on I was fully naked and he was wearing his boxers and a pant as well. So he started giving me oral on my vagina and then after some time he started fingering me first light then hard and the position I was in was like My legs were all up what happened was after this he noticed there was blood light pink bleeding happened and we wiped and stuff it finished. I just finished my period like yesterday. Also when we had sex for the first time I didnt bleed and other times he fingered me I didnt bleed. This is normal right? Maybe today was harsh or position was different? After I gave him oral he got done on his stomach cleaned up we went to shower together nothing happened there he just put soap on me hugged and we kissed once thats it after shower he used his towel to wipe my body little bit and he just hugged me from back once while naked and then thats it I wiped with paper towel my vagina and butt several times just in case.. was that slight ligt bleeding normal? and is there any risk for pregnancy? please help
Copyright © 2021 HW, LLC d/b/a EmpowHER Media unless otherwise noted. EmpowHER does not provide medical advice, diagnosis, or treatment.
---