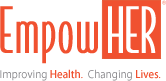 ---
HSV 2 spreading it to yourself?
By Anonymous
Created 07/23/2019 - 18:18
I have the HSV2 virus but I've been getting mixed answers about this particular question. I haven't visited my PCP since this is a confidential matter and I didn't want to use my insurance due to my parents and I can't really pay out of pocket since I don't have that type of money for a quick visit. I've spoken to various online resources that allow you to ask free health questions. I'm wondering if you can spread the HSV2 virus to yourself? I ask this because awhile back my nipple piercing fell out and I didn't realize it until I finished using the restroom. I found one half on the carpet near the toilet and the other near the sink. I panicked and quickly put it back in before washing it off. I'm unsure if the piercing touched my underwear which had discharge on it but I haven't noticed anything out of the ordinary with my nipple. I did have a small irritation/ cut prior to the piercing falling out but I'm unsure if it was actually a sore or something more serious. Is there a test that can be done to see if you have infected another site?
Copyright © 2022 HW, LLC d/b/a EmpowHER Media unless otherwise noted. EmpowHER does not provide medical advice, diagnosis, or treatment.
---