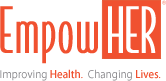 ---
Procedures -- Back and Neck
By EmpowHER
Created 06/10/2008 - 07:30
Procedures -- Back and Neck
This resource is designed to provide comprehensive, but concise facts on a variety of screening, diagnostic, and treatment procedures related to the back and neck. All fact sheets in this quick reference guide are physician-reviewed and reflect the most up-to-date, evidence-based information. Relevant sources are provided for each fact sheet.
To see animated versions of selected procedures, click <![CDATA[]]> Procedures InMotion
<![CDATA[]]> .
Copyright © 2022 HW, LLC d/b/a EmpowHER Media unless otherwise noted. EmpowHER does not provide medical advice, diagnosis, or treatment.
---