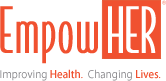 ---
Tuberculosis
By EmpowHER
Created 06/10/2008 - 07:30
Tuberculosis
(TB)
Division of Tuberculosis Elimination. Centers for Disease Control website. Available at: http://www.cdc.gov/tb/default.htm . Accessed July 9, 2008.
Harrison TR, Braunwald E, Fauci AS, Kasper DL, Hauser SL, Longo DL, et al. Harrison's Guide to Internal Medicine . 16th ed. New York, NY: McGraw Hill; 2001.
---
Last reviewed October 2009 by <![CDATA[]]>David L. Horn, MD, FACP<![CDATA[]]>
Copyright © 2007 EBSCO Publishing All rights reserved.
Copyright © 2020 HW, LLC d/b/a EmpowHER Media unless otherwise noted. EmpowHER does not provide medical advice, diagnosis, or treatment.
---