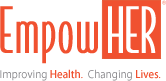 ---
Cervical Cryosurgery
By EmpowHER
Created 06/10/2008 - 07:30
Cervical Cryosurgery
American College of Obstetricians and Gynecologists website. Available at: http://www.acog.org/ .
Procedures for Primary Care Physicians . Mosby-Year Book, Inc.;1994.
---
Last reviewed November 2009 by <![CDATA[]]>Ganson Purcell Jr., MD, FACOG, FACPE<![CDATA[]]>
Copyright © 2007 EBSCO Publishing All rights reserved.
Copyright © 2019 HW, LLC d/b/a EmpowHER Media unless otherwise noted. EmpowHER does not provide medical advice, diagnosis, or treatment.
---