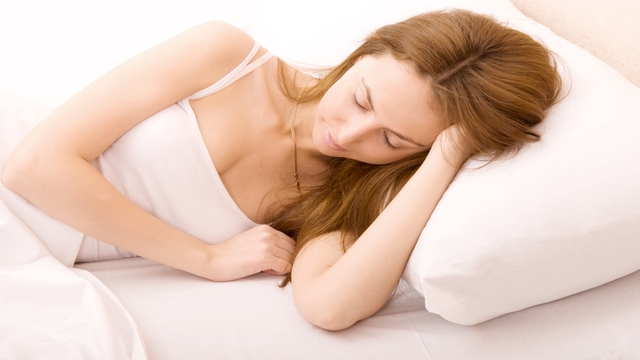 Nassyrov Ruslan/PhotoSpin
Obstructive sleep apnea is a serious sleep disorder. The flow of air through the airway passage either pauses momentarily or decreases while the person is asleep.
This may happen due to a narrow, blocked or floppy airway duct which causes a possible momentary pause in breathing called an apnea episode. (1)
Older studies have found a link between OSA and stroke. However a new study conducted by researchers at the Baylor College of Medicine, Houston, Texas clearly demonstrated the effect of OSA on the function of cerebral vessels in as early as 30 days of OSA exposure.
This study used an animal model which mimicked OSA in humans. (2)
The new model included the model of intermittent hypoxia where animals are exposed to a decreased level of blood oxygen. It also took into consideration the revised model, incorporating all physiological consequences involved in OSA by inducing closure of airway duct for a few seconds.
This made the new and revised model a more comprehensive representation of the OSA process that unfolds in humans.
In the eight-hour sleep duration, the model induced 30 sleep apneas every hour, of 10 seconds each. They did this for a period of one month.
Within this period, the altered function of cerebral vessels became evident. The dilatory function of these vessels was reduced by as much as 22 percent. This caused damage to the vascular wall in the brain arteries, in turn increasing the risk of stroke in an individual experiencing OSA.
Researcher Randy Crossland is of the opinion that the new model employed was qualitatively superior to the prevalent methodology as it gave a more complete picture of how repetitive exposure to obstructive sleep apnea affects humans and their bodies.
Crossland also opined that the degree and quickness of deterioration in terms altered cerebral vessel functioning in a very short time for individual's suffering from OSA.
Only one month of moderate OSA can created altered cerebrovascular function which could lead to a stroke. This finding underscores the damaging effects of OSA on the body.
According to Crossland, "As the prevalence of obesity is rising, and the population continues aging, we expect the rates of OSA to rise. It should also be noted that non-obese individuals and even children can have OSA. OSA can have a detrimental impact on a person's body and their life. It is a serious, yet treatable, disorder that should not be taken lightly." (3)
OSA is more prevalent in men than in women and is associated with risk factors such as aging and obesity.
An abstract of this study entitled, 'Cerebrovascular Consequences of Obstructive Sleep Apnea' was discussed at the meeting Experimental Biology 2012 held in April this year at the San Diego Convention Center. (4)
SOURCES:
1. Obstructive sleep apnea; PubMed Health - U.S National Library of Medicine; Web May 2012; http://www.ncbi.nlm.nih.gov/pubmedhealth/PMH0001814
2. Obstructive Sleep Apnea's Damage Evident After One Month; Science Daily News; Web May 2012; http://www.sciencedaily.com/releases/2012/04/120423131756.htm
3. Obstructive Sleep Apnea's Damage Evident After One Month; American Physiological Society; Web May 2012; http://www.the-aps.org/mm/hp/Audiences/Public-Press/For-the-Press/releases/12/16.html
4. Cerebrovascular Consequences of Obstructive Sleep Apnea; The FASEB Journal; Web May 2012; http://www.fasebj.org/cgi/content/meeting_abstract/26/1_MeetingAbstracts/899.5?sid=82b58e9d-1463-4451-a51b-7adeb8c99f0f
More information on Sleep Apnea may be had from the links:
1. Sleep Apnea, Part 1; EmpowHer.com; Web May 2012; https://www.empowher.com/sleep-apnea/content/sleep-apnea-part-1
2. Demystifying Sleep Apnea, Part 2; EmpowHer.com; Web May 2012; https://www.empowher.com/sleep-apnea/content/demystifying-sleep-apnea-part-2
INFORMATION IN THIS ARTICLE IS NOT MEDICAL ADVICE. ALL INFORMATION GIVEN IS TO BE CHECKED WITH YOUR DOCTOR BEFORE IMPLEMENTING OR TAKING THEM AS STANDARD OR VERIFIED.
Mamta Singh is a published author of the books Migraines for the Informed Woman – Tips From A Sufferer: ISBN: 978-81-291-1517-1 (Publisher: Rupa & Co. URL: http://www.amazon.com/Migraines-Informed-Woman-Tips-Sufferer/dp/8129115174/ref=sr_1_2?ie=UTF8&s=books&qid=1298990756&sr=1-2), Mentor Your Mind – Tested Mantras For The Busy Woman: ISBN: 978-81-207-5973-2 (Publisher: Sterling Publishers; URL: http://www.amazon.com/Mentor-Your-Mind-Tested-Mantras/dp/8120759737/ref=sr_1_1?ie=UTF8&qid=1316063179&sr=8-1) and the upcoming Women's Complete Fitness Guide (Publisher: Hay House India).
She is also a seasoned business, creative and academic writer. She is a certified fitness instructor, personal trainer & sports nutritionist through IFA, Florida USA. Mamta is an NCFE-certified Holistic Health Therapist SAC Dip U.K. She is the lead writer and holds Expert Author status in many well-received health, fitness and nutrition sites.
She runs her own popular blogs on migraines in women and holistic health. Mamta holds a double Master's Degree in Commerce and Business. She is a registered practitioner with the UN recognised Art of Living Foundation. Please visit www.mamtasingh.com/
Reviewed June 25, 2012
by Michele Blacksberg RN
Edited by Jody Smith
Tags: