My Mom Fears Alzheimer's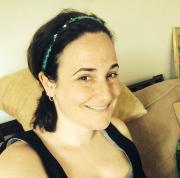 By
cbegun
Blogger
November 17, 2013 - 6:33pm
My mom is in her early 70s and her aunt died from Alzheimer's. For the past few years she has been stressing about the fear of getting the disease because she is becoming forgetful.
I have tried to encourage her to speak with a therapist as she is newly retired coming off of decades of crazy work schedules, raising a family, and having little time for herself. She is also at a point in her life where vitality is clearly being questioned.
We discussed recently that she would start logging information from our conversations around plans so that she would have all the details, and she could ask questions. She's feeling insecure and afraid.
I want to help her but can't be her therapist. Any thoughts on how to have this conversation with my mom so as not to freak her out but to help her realize the importance of taking action now to get help to determine if what she is feeling is anxiety of being newly retired or to address her concerns and fears so they don't consumer her.
I welcome your thoughts and ideas.