Anxiety..Every Night...Same Time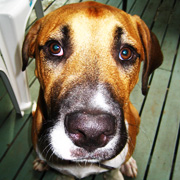 By
RickN
January 29, 2017 - 9:11am
Wanted to reach out and ask about an odd bout of anxiety I've been having for 9 months now...
In general I am not an anxious person. I don't suffer from anxiety during the day or in social situations. However, for 9 months now I wake up at 3AM and suffer a panic/anxiety type attach. I can't stop worrying about anything and everything. I make everything out to be a huge ordeal. This happens nearly every single night always at the exact same time.
This feeling doesn't go away for about 2 hours - the only thing that helps relieve the anxiety is mindlessly watching the weather channel on the couch until 5 am.
What is going on? Anyone experience this kind of anxiety issue before?