Paranoid Mommy: Am I Going Too Far to Keep My Kids Safe?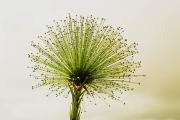 By
SHolland00
September 22, 2017 - 3:50pm
Parenthood is full of worries. "Is my child getting too much screen time/not enough vegetables/too many extracurricular activities/not enough discipline/too much responsibility/too little sleep?" Sounds familiar, right? Parenting does not come with a guidebook and each kid is their own individual, but there are some things to keep in mind that may help.
On the Internet
In this day and age, banning internet use is highly impractical for kids. With computers, tablets, and smartphones, technology is a major influence on today's youth. As parents, it is essential to start teaching kids to be tech savvy and safe from an early age. Many safety programs are available to help protect younger kids on home computers, but with more and more 10 year-olds having smartphones, being able to make safe choices is imperative. Gone are the days when putting a family computer in the main living area is sufficient to protecting what your children have access to.
At Home
Unintentional injuries, such as falls, burning, drowning, and suffocation are some of the leading causes in death among children. Many of these accidents happen in our own homes or the homes of our children's trusted friends and family. There are a few ways to consider making homes safer havens for our kids. One thing to consider is investing in a professionally installed home security system. This can help grant great peace of mind, especially when the kids are getting old enough to be left home alone. Make sure any medications or cleaning chemicals are locked up. Educate your children on the dangers of mixing electricity and water. In a technology driven world, kids often charge electronic devices in bathrooms, near plenty of water sources.
Gun Safety
Many homes have guns in them, whether for home security measures, hunting, or recreational purposes. If you have guns and children in your home, it is essential that you practice responsible gun ownership. Shooting deaths are now the third leading cause of death in US kids. Make sure to lock any and all weapons in a child proof safe. Do not hesitate to ask about gun safety in any home your child goes to.
Car Safety
Teach kids, practically from infancy, the importance of always using proper seat belts. Enroll your teen into a driving class that teaches safe driving techniques. It is also a good idea to set strict guidelines as far as who may ride with a new teen driver and where they are allowed to travel. Remind them to never ever text and drive, and make sure you model safe driving as the parent.
***
The responsibility to help our kids grow safe and strong in an uncertain and dangerous world sometimes feels overwhelming. Rest assured, while a healthy dose of caution is a good thing, paranoia is not. Do what you can to protect your family, and then relax and enjoy your children.