3yr old with a Posterior Fossa Arachnoid Cyst.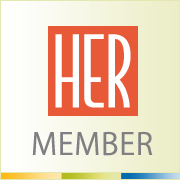 By
GreenRumble
December 2, 2010 - 2:27am
Hello Everyone. I am a newbie. I was wondering if anyone had any advice for me. My daughter is 3 yrs old. She fell 3 months ago and had a seizure. She has since done it 3 more times. After the first time they found a AC on a CT scan which I found out by overhearing a ER Doc. They were not going to tell me, because it was an incidental finding and completely "unrelated"and "normal." I also need to mention that my girl was diagnosed PDD-NOS at 21months old. It is a developemental disorder. After her latest fall 2 weeks ago and subsequent seizure, I demanded a MRI. I demanded a copy as SOON as I could, the radiologists has not written his report yet. I am just looking over it horrified. It does not seem "small"or "insignificant" to me. Everything I read on the internet(antidotal reports) seems to be ALL negative and I am scared. It is 3.5X2.25cm and it is between her occibital lobes(on the outer edge) and on top of her cerbellam. It looks larger on the right side and there is some scull scalloping. I have to add that she is 3 now and was reevaluated and has lost her PDD-NOS diagnosis trading it with a mild Speech Deley and Auditory Processing disorder diagnosis. She has been evaluated 2 times and both DRs spend a lot of time with her, they both stated that she is atypical and very splintered in her deficits and strength.This made her hard to correctly diagnose(or as I like to say "put into the right box") She has trouble with fluid language and complex conversation. Her other "symptoms" are some toe walking,extreme emotions(not unbearable-no tantruming) Occassional anxiety and confusion.Seizures after mild head bumps(30 seconds long approx) The trouble I ran into the first time around (after the CT) with the Neuro sergeaon was that he made a CLEAR distinction between the Autism and the AC. Unequevically saying that the are not related. Autism is just behavior symptoms....someone with a head injury can present as autistic by diagnostic standards. I dont understand why he can't even entertain that they may be linked. Does anyone have any simular situations or insight? Since she is so young and has a hard time articulating...I have no idea if she has any other symptoms. Anyone with a simularly placed AC? We have an appointment with a neurologist next week.
Thank-you so much in advance for any and all advice!
-One stressed Mamma!