FREE $20 gift card for music/books/coaching...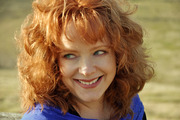 By
carolan
September 6, 2012 - 7:25pm
This is my gift to you as a special thank you for being a member of our group. Go to http://carolandeacon.com/shop/ and your code to use is YOUROCK and must be used by 9/14/12. Card can be used on anything in the shop called Comfort's Here. I am on a mission to help women around the world overcome chronic worry and panic attacks easily and naturally. Also, check our http://carolandeacon.com/blog/ and opt in for Free Resources to help you. ENJOY and Feel Better...Now! Questions? I'm here...