Empowering for Infertility Advocacy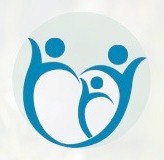 By
Fertility within Reach
Blogger
March 28, 2012 - 7:35am
Fertility Within Reach is a resource that can be used by infertile individuals and their family, friends, and supporters to increase access to assisted reproductive treatment for those who need it. We endeavor to protect and further access to family building benefits. We believe that when armed with information and best-practice suggestions, individuals are their own best advocate to ensure their family-building needs are met and reproductive health is preserved.
We are currently reviewing our existing website and resources and would like input from the infertility community.
WHO: Infertile individuals in need of health benefits for infertility treatments or those who have dealt with infertility and may have helpful guidance for current patients
WHAT: A 30-45 minute phone interview about how you search for information
on the internet related to infertility benefits. Questions will focus
on your internet search behaviors.
WHERE: To participate you must:
• Be able to provide a phone number for the interview
• Be able to access the internet during the phone interview
• Be in a place where you are comfortable speaking about your infertility
COMPENSATION: Each person that participates will be entered in a
drawing to win a $50 American Express Gift Card and a piece of Boston
Red Sox memorabilia
CONTACT: [email protected] or visit fertilitywithinreach.org if
you are interested.