How to Handle Misconceptions About Infertility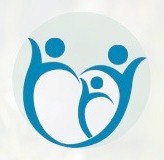 By
Fertility within Reach
Blogger
July 31, 2011 - 12:41pm
I recently read a blog that expressed empathy for people living with infertility. However it also stated, "and while this is certainly sad, it's not to say that the human race will cease to exist because of a few families' infertilities."
The lack of understanding about the disease of infertility will only perpetuate until more people begin to disseminate accurate information.
Here are some facts you can begin to share:
• In six short years infertility has increased from 1 in 12 couples (2005) to 1 in 5 couples (2011).
• More than 7.3 million women and their partners are living with a disease of the reproductive system.
• According to the UN World Fertility Report, in 59 countries, fertility is below 2.1 children per woman, the level required to ensure replacement of generations in low mortality populations. Governments reported having policies designed to raise fertility.
• According to the World Health Organization (WHO), beside cancer and heart conditions, infertility is currently the third most threatening disease all around the globe.
While I fully support an individuals' right to share their opinions and thoughts on a particular subject, I respectfully ask them make sure they treat infertility as a serious medical condition. We encourage you to educate everyone you know, and don't know, this is a medical condition which impacts us physical, emotionally, and globally.
This example is one of many misconceptions about this disease. Infertility has a reputation of being about emotions. I highly recommend using facts to support your arguments.
You can find more information and resources at www.fertilitywithinreach.org.