Infertility after Cancer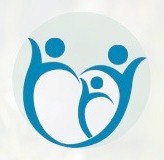 By
Fertility within Reach
Blogger
September 7, 2011 - 1:18pm
This month is national Breast Cancer Awareness month. Sadly, there are several forms of cancer which could represent each month of the year. More common than not, individuals who undergo treatment for cancer are left infertile. Many cancer patients attempt to preseve their fertility by collecting sperm or undergoing In Vitro Fertilization to retrieve some of their eggs and/or create embryos to implant later. Each preservation method can be saved to use in the future, after cancer treatment is complete.
Some insurance companies consider covering some of these expenses. You have to ask. You have to ask your insurance company to make an exception of benefits or ask your employer to either cover the cost or go to bat for you with the insurer. It can happen.
Knowing you are not alone is key. Fertility Within Reach, www.fertilitywithinreach.org, can help you advocate for health benefits. We also highly recommend contacting Fertile Hope, www.fertilehope.org. They are a part of the Lance Armstrong Foundation and specifically focus on helping those who have or will experience cancer treatment leading to infertility.
If you or someone you know is battling cancer, and know they want to have a family, please help adovcate for the health coverage they will need to achieve their goals.
Sincerely,
Davina Fankhauser
President
Fertility Within Reach